A James Beard Award-Winning Chef is Coming to Charlotte
Chef R.J. Cooper tapped to lead culinary effort at uptown Marriott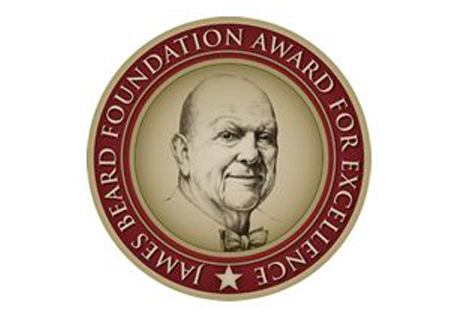 James Beard Award-winning chef R.J. Cooper is coming to Charlotte, The Washington Post reported last night. He'll be leading the culinary effort at the Marriott Center City, which has been undergoing an overhaul in recent months. Cooper's James Beard Award for Best Chef in the Mid-Atlantic region came in 2007, while he was working at Vidalia, also in Washington, D.C.
Cooper's Rogue 24, located in an alley in the District of Columbia, brings guests on a food journey of up to 24 courses, all cooked with fascinating flavors and modern food techniques. The restaurant has a strict no-photos policy, but you can see samples of the menu online here. According to The Post's story, Cooper will continue to oversee the restaurant from a distance while working with Marriott to open the new concept here in the fall.
Dinner at Rogue 24 remains one of the most memorable meals of my life. We celebrated my husband's last few days in D.C. before he moved to Charlotte at Cooper's restaurant, and the chefs in the small dining room brought big creativity to the table. We hope all of that comes down to Charlotte with Chef Cooper, and that in return, we welcome his modern cuisine.
We're looking forward to having you in Charlotte, chef!