A Look Inside Ritz-Carlton's Salt Room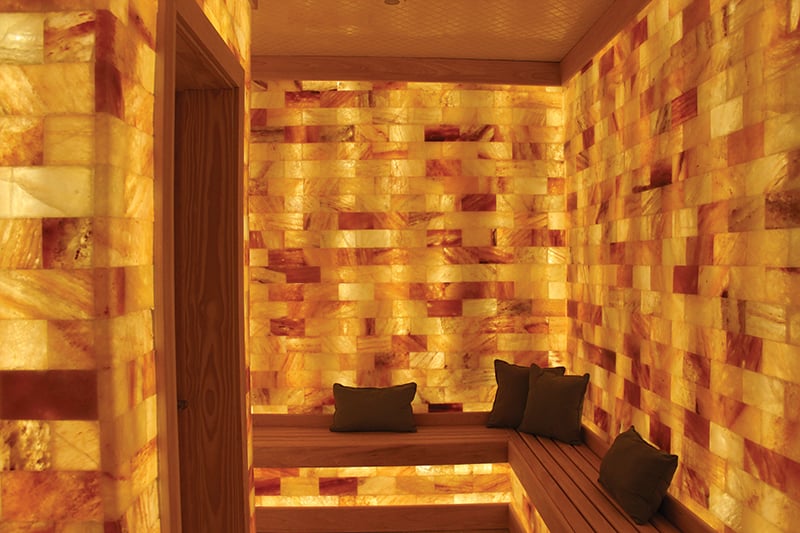 BREATHE IN, and you can feel the salinity of the air in the Ritz-Carlton uptown's salt room coating your tongue. Warm lights behind walls made of pink Himalayan salt blocks infuse the air with salt, a natural antimicrobial that's believed to help reinvigorate you.
Visits to the salt room are included in any one of the Ritz's spa packages, as is access to a 16-head "experience shower," sauna, pool, and relaxation area, with everything you need to style your hair post-experience. Massages and facials start at $130, beauty services at $40.