A Night Out In … Midtown
Our Charlotte date night series continues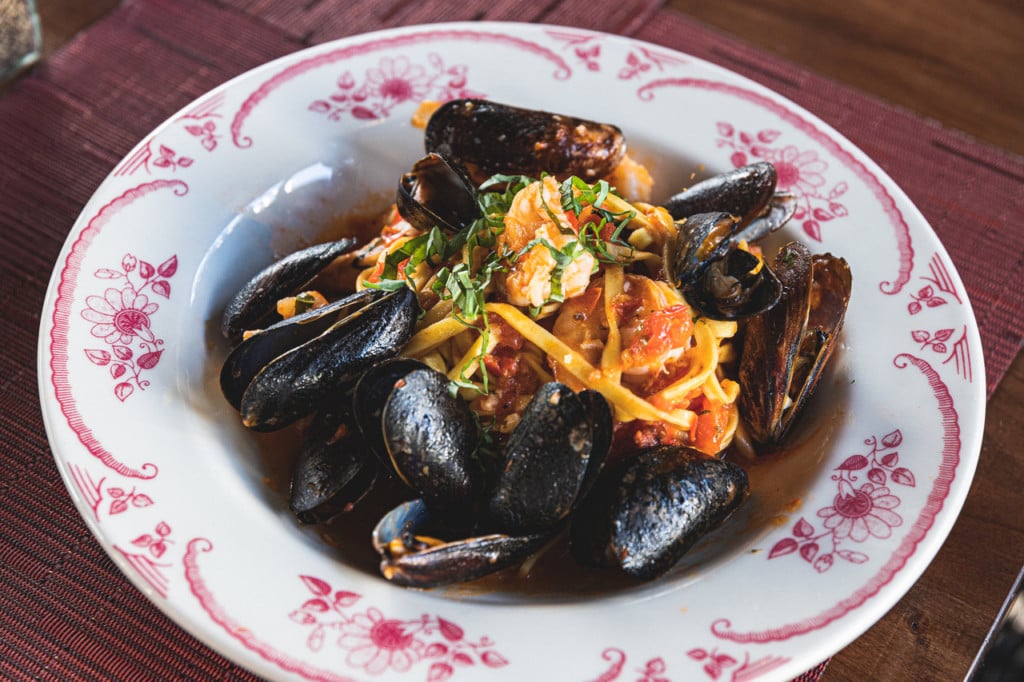 IT'S MORE than just Target and Trader Joe's. True, the monoliths bring many people to this neighborhood sandwiched between Uptown and Dilworth, but it's not necessarily what makes people stay. Plan your date night in Midtown with these choices. Target run optional.
Dinner:
You'll miss the lunch buffet at Maharani, but the dinner menu is equally spicy and comforting. The Indian food at this Kings Road spot ranges from biryanis to tandooris and many vegetarian options. Mama Ricotta's is just down the road, and it's been a Charlotte favorite for family-style Italian fare since the early '90s. The restaurant also just revamped its menu, which makes for a perfect excuse to go again.
Drinks/Dessert:
This time of year was made for Vivace's patio. The beer and wine lists here are decent, offering both local brews and Italian wines. The craft cocktail list typically offers about a dozen different seasonal drinks with an Italian flair. If the patio is too cold, the dimly lit, red-hued interior is made for intimate dates.
Entertainment:
While the series' fall session just ended, the Metropolitan shopping plaza periodically offers weekly music series. The series always pairs with drink and food specials at Metropolitan restaurants. Check here for future music series and events.
Unexpected activity:
It's always surprising to read the list of varied events that this shopping plaza hosts. From the music series, to pop-up movies on the lawn facing the greenway, to December's Santa Sleigh 5K, to abstract art classes, Midtown is striving hard to be more than just your neighborhood Target location.
Jared Misner is a writer for this magazine. His work has appeared in The Chronicle of Higher Education, Logo, and The Knot.