A Ranking of Charlotte's Irish Pubs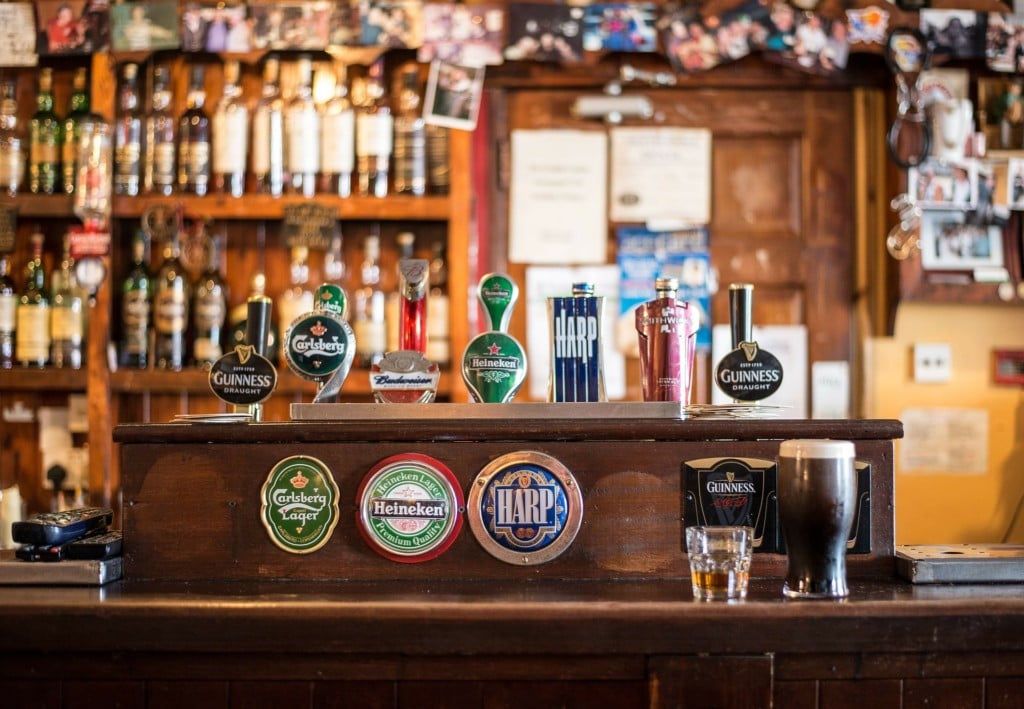 JUST BECAUSE the beer's green doesn't make it Irish. And just because you're wearing an emerald summer camp T-shirt from 2001 doesn't mean you can start shooting the craic. While not Boston or New York, Charlotte boasts nearly a dozen Irish pubs for you to celebrate St. Patrick's Day. The holiday this year is on Friday, and you shouldn't be fooled by the word "pub" in the title. Not all pubs are equal. Ahead of St. Patrick's Day, here's a ranking of Charlotte's Irish pubs.
Happy St. Patrick's Day!
---
10. Fitzgerald's, 201 E. Fifth St.
There had to be a last-place finisher. The interior of Fitzgerald's feels so un-Irish and so enveloped with big-screen televisions, that it's as if Buffalo Wild Wings and Bennigan's met and somehow produced an offspring. Few self-respecting bargoers frequent this sticky-floored bar thinking they're getting an authentic Irish experience. They're coming here because they're new to Charlotte or want free parking.
9. Kennedy's, 366 N. Caswell St.
This is Fitzgerald's-lite, but with a talked-about spinach artichoke dip. A notably non-Irish spinach-artichoke dip.
8. Selwyn Avenue Pub, 2801 Selwyn Ave.
It takes more than slapping a shamrock on a sign to make an Irish pub. It feels like an Irish sports bar in here. It's a shame there's no name for someplace like that. Oh, there is: Beef O'Brady's. Redeeming qualities here include the stone fireplace.
7. RiRa, 208 N. Tryon St.
This uptown spot's wood was restored from old Irish pubs and other Irish artifacts, including an a 19th-century Victorian bar. The special whiskey tasting room adds to this bar's serious credibility, and it's worth a visit. The upstairs expansive dance floor takes this bar down a few notches, though. You come to a pub to get sloshed on Guinness, not dance with vodka-Red Bulls.
6. Sir Edmond Halley's, 4151 Park Road
If you haven't been to this place, it's no surprise. It's tucked deep in the back of the Park Road Shopping Center, and it's unassuming and doesn't beg for your attention. The food here is remarkable, and don't forget there's also a patio.
5. Murphy's Kitchen and Tap, 445 W. Trade St.
New to the scene, this Irish restaurant and pub seeks to celebrate the Irish-American story rather than the appear pseudo-Irish. The owner of the bar, Mark Murphy, is a former Connolly's on Fifth bartender and an Ireland native. This addition was much needed to this side of uptown, and it's perfect for a celebration after a Knights win.
4. Tyber Creek Pub, 1933 South Blvd.
Irish pubs are supposed to be crowded, dark and friendly. Tyber Creek checks all those boxes. Order an Irish cider and talk with a stranger at the bar. That's what they'd do in Ireland.
3. Connolly's on Fifth, 115 E. Fifth St.
Ditto the dark, crowded and friendly bit from above but add in an even-larger patio.
2. The Workman's Friend, 1531 Central Ave.
This bar has a working fireplace outside, and the chips come in a brown bag. It's hard to not feel like you're in an Irish home when you sit down to drink here.
1. The Belfast Mill, 144 Brevard Court
Many Charlotteans haven't heard about this spot, and many of the ones who have don't know where to find it. This is the gem of Irish pubs in Charlotte, and its semi-secretive quality is part of the allure. Set a Guinness down on one of the barrel-turned-tables in this cozy pub and stay awhile. You'll be glad you're not at Fitzgerald's.