A Week Left to Vote in DNC Poster Contest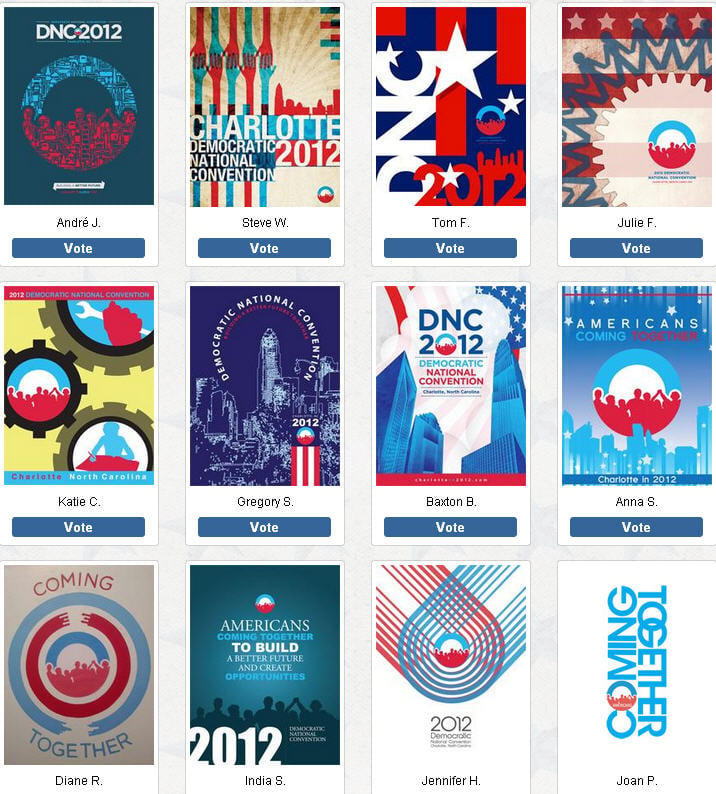 The Committee for Charlotte in 2012 launched a contest, in November, asking artists to design a poster for the 2012 Democratic National Convention. By the December 31 deadline, more than 300 designs were submitted. The host committee's team narrowed it down to twelve finalists, and opened up voting to the public last week.
Your votes will decide the winner. It's simple: the entry receiving the most votes will become one of the official posters of the convention, which will be sold with other official DNC merchandise. The winning artist will receive $1 commission for each poster sold.
There are some great designs to choose from. All of them feature the 2012 convention logo, as was required, and five of the twelve finalists incorporate the uptown Charlotte skyline. You're asked to vote for your top three by visiting charlottein2012.com/poster. Voting ends at 11:59 p.m. on January 30.