Academy Awards style watch
We're picking apart some of the best-dressed celebs for wedding day inspiration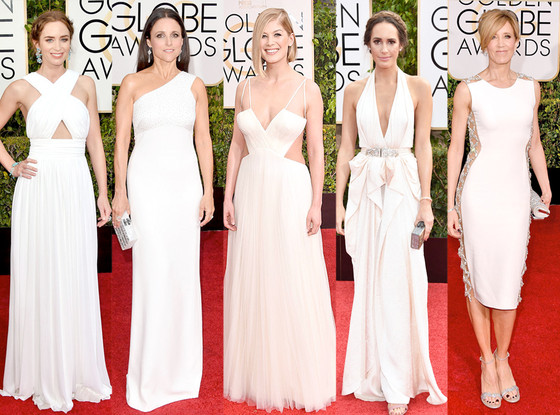 We all remember Gwyneth Paltrow's winter white Tom Ford gown at the 2012 Academy Awards. A bride dreams of looking that effortlessly elegant on her wedding day.
Last night's 87th Academy Awards, in typical red carpet fashion, showcased some fabulous hits and dismal misses (Nicole, we love you, but what was with that red belt?). Following in the footsteps of the trend at the Golden Globes, this year's Oscars featured several white, ivory and cream gowns.
If you're a bride beginning the search for a perfect wedding day look, take notes from these A-list celebrities who donned bridal colors on the red carpet.
Jenna Dewan Tatum in Zahair Murad
Viola Davis in Zac Posen
Jennifer Aniston in Versace
Lupita Nyong'o in Calvin Klein
Faith Hill in J. Mendel
Marion Cotillard in Dior Couture