Adam Rhew Joining Editorial Staff
And a redesign is coming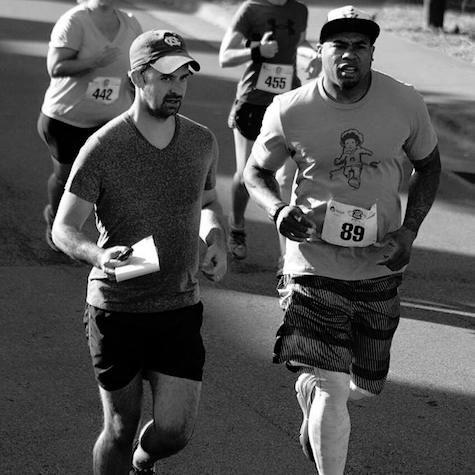 We love this city, and know our readers do, too. We also love great storytelling and features that make you think.
We're excited to announce the addition of an outstanding storyteller and native Charlottean to our editorial staff. Adam Rhew will soon be joining Charlotte magazine as Associate Editor. He'll replace articles editor Lisa Rab, who will continue writing for us (and other publications) in her new job as a fulltime freelance writer. If you've read her work, you know she's certain to be successful. If you haven't, check out some of her best stories here.
Adam, joining us from Center City Partners, has been freelancing for the magazine since 2012. His byline has appeared in Southern Living, Our State, and on SB Nation. Adam brings more than a talent for longform and an impressive roster of Panthers' profiles to the magazine; he also grew up here. If you've met Adam (or the rest of us), it's also clear he'll bring a much better sense of style to the team.
He joins the masthead at a great time for the city and our publication. We'll be redesigning Charlotte magazine in September, bringing our readers more to celebrate about the city while continuing to provide the news you need to know. Learn more about the redesign in Executive Editor Michael Graff's editor's note in the August issue.
Here are our five favorite stories from Adam over the past few years. If that's not enough, see more here. We can't wait to read what's next.
Cam Newton Shares His Favorite Things
Cam Newton signed a huge contract extension this summer. But when we asked him to share a few of his favorite things, most of them didn't cost a cent—well, aside from the shoes
Hot Coffee, Pancakes, and Granddaddy
What would happen if we ranked restaurants on sentiment instead of hype?
The home of America's first public university belongs to us all, because no matter where we went to school, we're all in search of memories
Fifteen years ago, a Charlotte woman began a new career as a police officer on an enchanted island. A few months later, she was found shot to death near the base of North Carolina's oldest lighthouse. Today, the case has been reopened, and the search for answers continues
Steve Smith Has Something to Say
As he begins his final season in the NFL, the former Panthers star has more than a few words about icing up, carpool duty, and life after football