All about the Groom's Cake
Let them eat cake! We're loving these fun and creative ideas for groom's cake.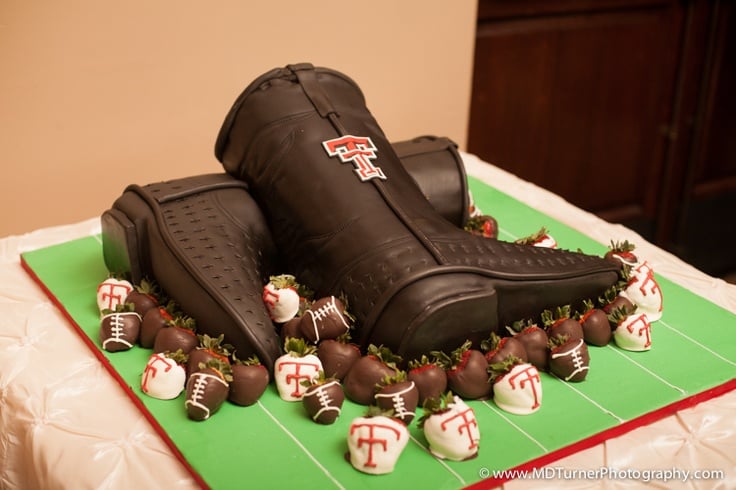 The tradition of the groom's cake dates back to the Victorian era but skyrocketed in popularity thanks to Steel Magnolias and the famous red velvet armadillo cake (if you haven't seen it, drop what you're doing right now and go watch).
Though traditionally served alongside the wedding cake at the reception, in recent years the groom's cake has been popping up more at the rehearsal dinner. We're loving this idea as it takes care of dessert at the rehearsal dinner and doesn't get overshadowed by a five-tier wedding cake.
Whether you decide to serve it at the reception or rehearsal dinner, the groom's cake is a nod to your man and you'll want to make sure it's all about him.
Stumped for ideas? We've got you covered.
Sports
This is an easy one. Is your man a diehard Tar Heel fan? Does he own too many jerseys to count? Make his cake a tribute to his favorite team.
Hobbies
Pull from his activities during his free time. Does he love to golf? Is he an avid musician? Take notice of how he spends his time as it should spark some great ideas for cake themes.
Movies
Make him an offer he can't refuse and turn his favorite movie into an eye-popping edible treat.
Superheroes
What guy doesn't love superheroes? Find out his favorite character and use it for inspiration in his cake.