Along the Way: What Will the Next 4,503 Days Bring?
Thoughts on a life transition after 12 years in the same driver's seat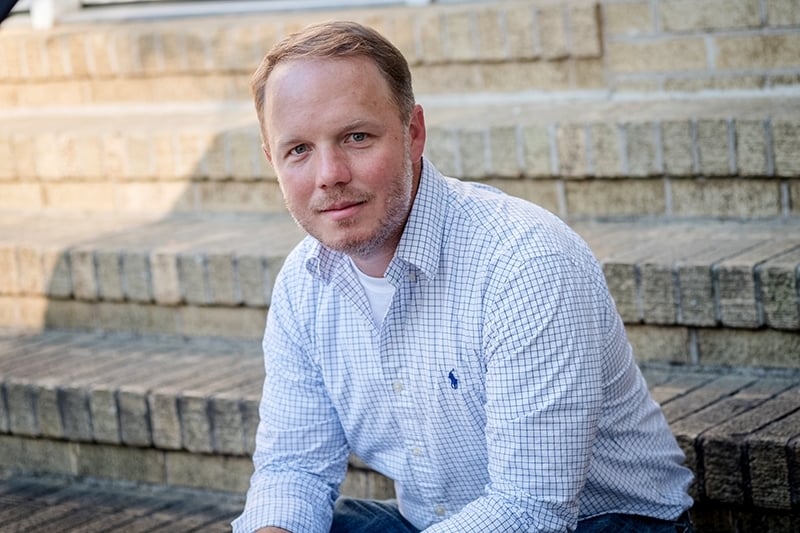 IN LATE APRIL, I spent 24 hours between the past and the future with a guy named Kent. I learned a good bit about Kent. Kent has a house in Matthews. Kent has a wife who works with him. Kent used to be a restaurant manager at a long-running establishment in SouthPark.
But one day a few years ago, Kent decided to quit the food-service nonsense—late nights, unreliable employees, fickle bosses, fickle customers—to sell cars to people like me.
As in most life transitions, I wasn't in the market for a new vehicle until I was.
I'd purchased a 2007 F-150, regular cab with a single bench seat, on the day after Christmas in 2006. It was my 27th birthday. This was at a dealership near where I grew up in rural southern Maryland. My cousin was the salesman.
My dad went with me that day. A fisherman, my father was a master of two personality traits: acting ornery, and reading and reciprocating someone's BS.
I figured he'd come in handy on a car lot.
I was a sportswriter then, living in Fayetteville and chasing college teams. At least once a week during basketball season, I made the 80-or-so-mile drive to Chapel Hill or Durham or Raleigh. I didn't need a truck. Considering my finances, buying one was irresponsible. But my dad always had one—three silver F-150s in a row—and I wanted one, too.
He suggested we start at a dealership closer to the city, which back home was Washington. The more competition a dealership had, he figured, the better the price. We tried a Chevrolet dealer first.
My father hadn't driven a Chevy since his late 20s, and he hated that truck enough to switch to Ford for good. Brand loyalty seemed ridiculous to me then and still does, but, honestly, nothing felt right at the Chevy place. The salesman was prickly. The place was busy. Besides, I was already crusty about their television ads—slow-motion scenes from some wide-open farm in Wyoming or wherever, playing out under the noise of overwritten songs and steeped in the nonsense that a Silverado makes you more American than someone who drives, say, a Kia.
Anyhow, we left that place and went back to what we knew.
My cousin was a recently hired salesman at our hometown Ford dealership. He let me drive a few vehicles and told me what I could afford. It had crank windows and manual locks. I asked for one in blue instead of silver, just to be a little different. I was ready to make the deal when my dad, apparently itching for a little gamesmanship, interrupted: "Yeah, we're not going to buy anything today," and he nodded toward the door.
He was trying to bluff his own nephew.
"You grumpy son of a bitch," my cousin said.
I signed the papers that night.
Financially, it turned out fine. I kept it a long time and drove it all over North Carolina, up mountains and onto ferries, and had tailgate meals at roadside hamburger or barbecue joints from Little Washington to Shelby.
Emotionally, it was a companion through a divorce, six moves, and four job changes. Last September, after Hurricane Florence, I drove it throughout eastern North Carolina with a gas can and chainsaw in the bed. And we went back and forth from Charlotte to my father's nursing home in Shallotte throughout the last five months of his life.
Somewhere on those trips, the air conditioner started to cut in and out. The rides got rougher. I felt older.
It's weird to get sentimental about a vehicle, I know, and a country-song cliché to get sentimental about a truck. But I was with these wheels for 4,503 days. In its last couple of years, after Laura and I bought a house, it even became useful.
Naturally, I told all of that story—every self-indulgent word—to my new friend Kent.
We went on numerous three-mile rides in that 24-hour stretch. Up and down Independence Boulevard we went, Kent and I, in new and used trucks and cars. He even let me try a used hybrid car, suggesting I could drive it for work and keep the old truck for hardware store trips.
We made a list, he ran the numbers for each, and eventually we agreed that he'd let me buy the most expensive one.
It was out back, behind a fence. It's a new F-150, with a back seat this time. It feels like a spaceship compared to the old one. Even has power locks and windows. And it's silver.
As I drove out of that dealership onto Independence, leaving the old blue truck there as a trade-in, I wondered what transitions another dozen years will bring. And I felt a familiar uneasiness—about trading in all those precious miles from the past, about signing up to spend all that money in the future. I remember a similar feeling after my cousin gave me the keys a dozen years ago, and I remember my dad's words that day.
"Yeah, but it's an F-150. You'll never need another truck again."
It sounds as good today as it did then, even if it is a damn lie.