Ask Me About My Dress
The Junior League of Charlotte, Inc. presents the Little Black Dress Initiative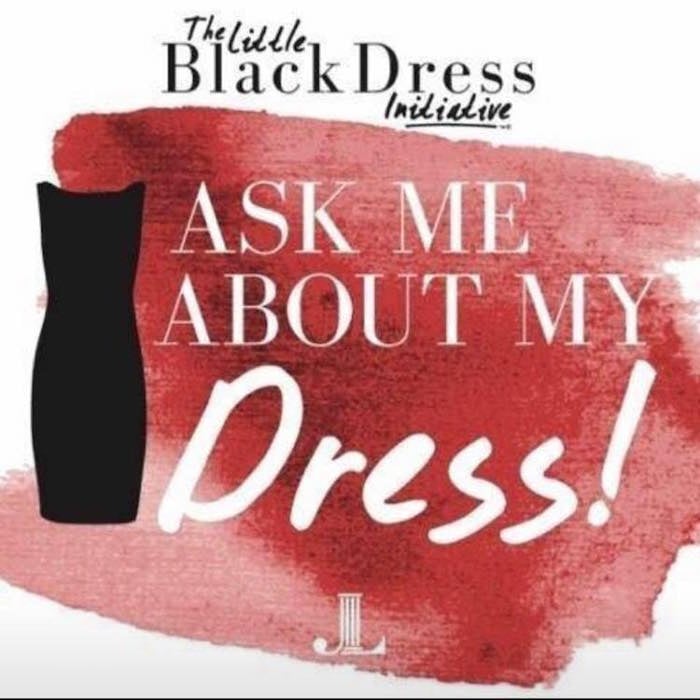 How many times have you ever said, "I have nothing to wear" when trying to get dressed for the day or for an event? This statement is usually uttered while standing in front of a closet full of clothes. But what if you really had nothing to wear? With almost 2 million North Carolinians living in poverty, that statement takes on an entirely different meaning.
This week, members of The Junior League of Charlotte, Inc. (JLC) are participating in the Little Black Dress Initiative (LBDI). These women have committed to wear the same item of clothing for five consecutive days, and will also wear a pin that reads "Ask Me About My Dress." The LBDI campaign, created by members of the Junior League of London, hopes to raise awareness of the challenges faced by some living in our community.
Poverty is defined as living without the financial support to adequately cover shelter, healthcare, food, and other essential necessities. In a 2015 study, Mecklenburg County ranked No. 2 in the country for being one of the toughest places to escape poverty. Over 20% of children in the greater Charlotte area are living below the poverty level.
Participants hope to spread the word about how women, men, and children living in poverty have to deal with issues daily like a lack of clothing, shelter, and food. They will also be raising funds for the JLC Healthy Family Initiative programs, which help provide services to kids and their families.
Could you wear the same item of clothing everyday for five days? For more information about the LBDI campaign and how you can participate, click here.