Bad Daddy's competes in Burger Bash
Charlotte eatery battles it out at South Beach Wine & Food Festival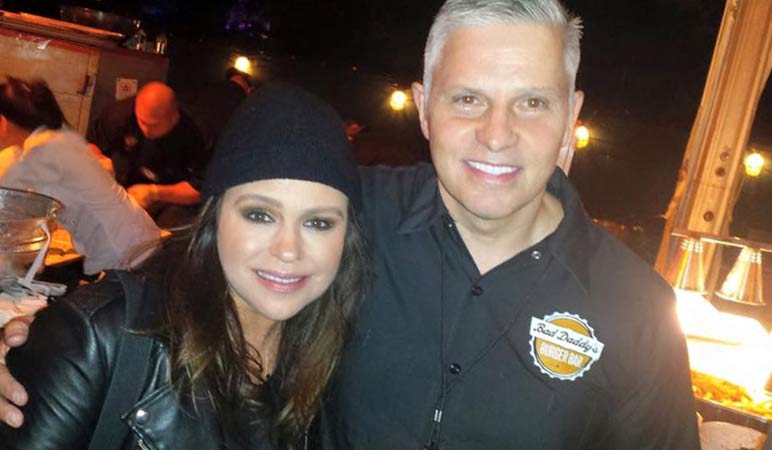 Bad Daddy's Burger Bar brought one of their best recipes to South Beach, Miami, over the weekend to compete in the Amstel Light Burger Bash at the South Beach Wine and Food Festival. 30 different restaurants from Florida to New York flipped their top patties for judges and burger lovers; Bad Daddy's was the only Carolina restaurant represented in the Friday night competition.
Frank Scibelli, owner of Bad Daddy's, and his team were represented by "The Bash Daddy," a short rib, brisket and chuck blend patty with mustard aioli, Raclette and Comte cheeses, and Amstel- and bacon-braised caramelized onions, and a side of truffled potato chips. Their burger didn't win, but Scibelli says sources named the burger as one in the running. Bad Daddy's did get a shout-out from Rachael Ray for using the event sponsor's product in their dish, however.
Smart chef using @AmstelLight one of the sponsors. @BadDaddysBurger pic.twitter.com/Bb8PbLN0rv

— rachael ray (@rachaelray) February 21, 2015
Ray was co-host of the competition, while judges included Katie Lee and Geoffrey Zakarian. The winning burgers came from Miami's own Pincho Factory and Lure Fishbar. Pincho Factory's "Croquetesa," winner of the people's choice award, is built with a similar mix of brisket, short rib and chuck topped with Swiss cheese, pickles, mustard and mayo between a brioche bun. The judges' favorite, Lure Fishbar's Bash Burger, had a caramelized onion and bacon jam, shaved pickles, American cheese and a secret sauce.
As for Charlotte's representation, Scibelli says "The Bash Daddy" may take a turn on Bad Daddy's menus in the near future.
"It's a damn good burger," he says.