Bad Daddy's Sale: What It Means For Midwood Smokehouse
Scibelli turns focus to expanding Midwood Smokehouse and addition of Columbia restaurant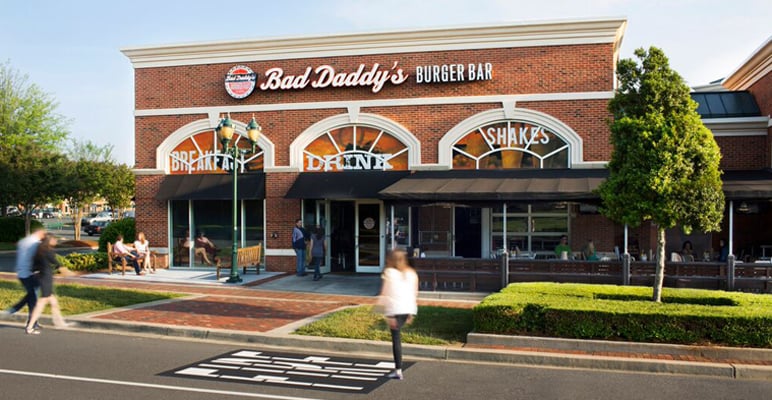 Bad Daddy's Burger Bar won't be a Charlotte-owned company much longer. On May 7, the restaurants will be sold to Denver-based company Good Times Restaurants Inc. for $21 million, according to a statement. Good Times is also a burger company, with locations in Colorado and Wyoming. Before the sale of the remaining stake of Bad Daddy's, Good Times already owned about half of the franchise company.
"When we first got involved with Bad Daddy's approximately two years ago, we were excited about the potential for the brand and had certain first rights of offer to acquire it," Good Times President Boyd Hoback says in the release. "Since then, the performance of the Bad Daddy's restaurants we have opened and those in which we will be acquiring an interest has confirmed our original enthusiasm. We believe it is in the best interests of our shareholders to acquire 100 percent of the rights to the brand and all future development now rather than later."
Since opening in Dilworth in 2007, Bad Daddy's has grown to operate restaurants in both North and South Carolina, Colorado, and Tennessee. Owner Frank Scibelli and his team will now focus on new concepts and growing Midwood Smokehouse, which will expand to Columbia, S.C., where they're currently working out a lease. And there's no need to worry Midwood Smokehouse will be sold anytime soon, he says. For the near future, at least, it will stay a Charlotte restaurant.
"We're negotiating another store, another Midwood, and we're going to grow Midwood," he says. While managing the growth of the barbecue restaurant, which is currently in Plaza Midwood and Ballantyne, Scibelli says more ideas are on the way. Other potential areas of expansion include a Middle Eastern restaurant and a comfort food concept to keep things interesting.
"You don't do it by yourself," Scibelli says. "I have a great team. Our guys, everybody likes to do new things."
A Middle Eastern restaurant and more barbecue? We're intrigued.