Barrington's Chef Signs Cookbook Deal
Bruce Moffett, owner of Barrington's, Good Food on Montford, and Stagioni, expects cookbook release in 2019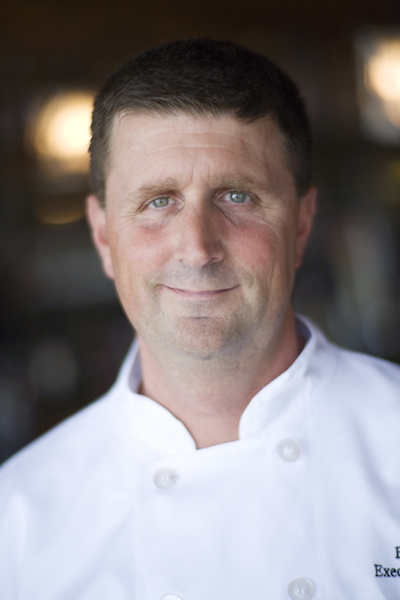 Bruce Moffett, owner of Moffett Restaurant Group, has signed a deal with University of North Carolina Press for his first cookbook. The cookbook, called South by North, will include recipes based on those he serves in his three restaurants: Barrington's, Good Food on Montford, and Stagioni.
Moffett grew up in Rhode Island, where he learned a love of cooking from his mother and grandmother. His grandmother even sold an original Matisse painting to pay for her grandson to attend culinary school at the Culinary Institute of America. A replica of the painting hangs in his home today. After graduation, he cooked in Boston before moving to Charlotte, giving his cuisine here a personal note of New England and Southern fusion.
At a recent #discussCLT event, Moffett recalled opening Barrington's in 2000, and how difficult it was to source high-quality items, such as fresh fish. A lot has changed since then; not only has sourcing become easier, but Moffett opened his second and third restaurants, and earned a semifinalist recognition for a James Beard Award in the Best Chef: Southeast category as chef at Barrington's.
Moffett will write the cookbook with local writer and Charlotte magazine contributor Keia Mastrianni. The book is slated for a 2019 release.
"I look forward to sharing the stories behind my restaurants and recipes, as well as a little of Charlotte's culinary history and the people I've worked with over the years to get us to where we are today," Moffett said in a statement.