Becoming domestic: Marley Spoon makes cooking easy
Newlyweds can solve the dinner dilemma with at-home meal delivery kits.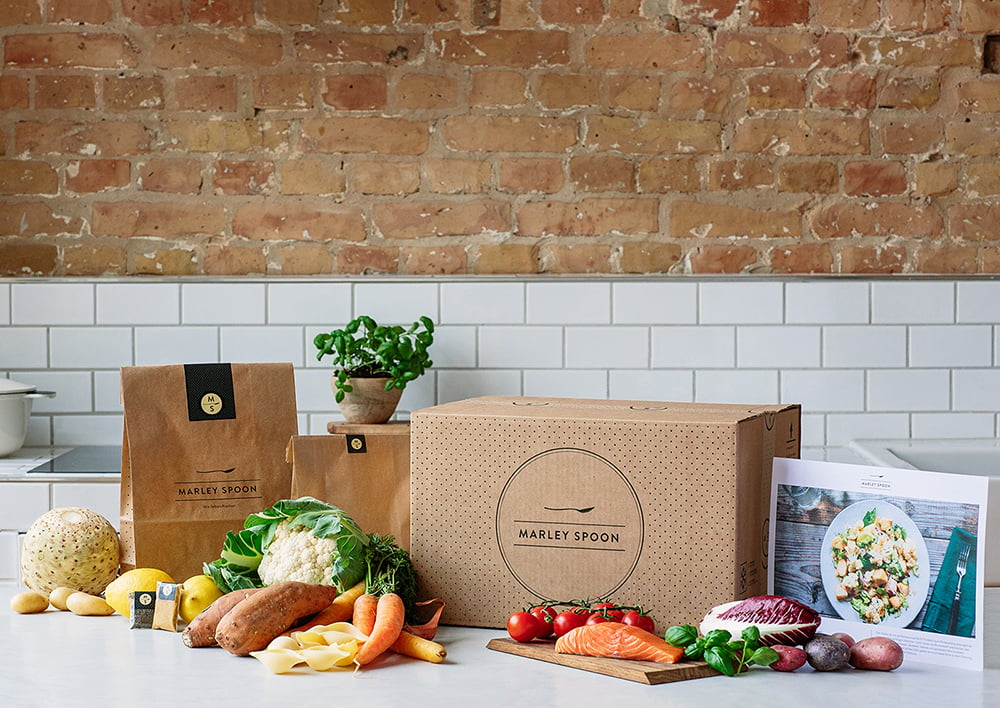 My husband Chuck and I had been away in Charleston for a long weekend. Having been married a little over a year, I still struggled when it came to keeping the fridge stocked and the never-ending battle between wanting to prove myself as the next Martha Stewart, but also being realistic about the ability to cook a farm-to-table dinner after a full work day (or weekend at the beach…).
This particular Monday, I knew our kitchen was bare. It was either plain noodles with canned marinara sauce (the last thing we needed was more carbs) or go out. Again.
This is where Marley Spoon comes in.
The DIY meal kit subscription expanded into Charlotte last month, bringing new wives like myself (as well as busy moms and working couples) home-cooked recipes that require minimal prep, time, and cleanup. Combine that with fresh, local ingredients and step-by-step instructions with pictures, and you've got a recipe for delicious success.
I gave Marley Spoon a shot after becoming disgruntled with our lack of healthy eating, and lack of time to prepare a dinner with fresh ingredients. I started with the Hoisen Turkey Burgers and Green Beans with ginger and garlic.
Make note, these aren't heat-and-eat dinners (thankfully!). The packages arrive in a chilled recipe box that contains fresh, pre-portioned ingredients sorted by recipe. For prideful wives like myself, this means we can prepare a home-cooked meal, without dealing with the tedious parts like grocery shopping, measuring, and waiting hours for dinner to be ready.
I didn't hesitate to announce to Chuck when he got home from work, "I made homemade turkey burgers and green beans for dinner!"
The burgers were fresh, easy to prepare, and a perfect weeknight meal at the end of a warm spring day. Instead of frozen French fries, the seasoned green beans had enough flavor to stand on their own and made for a tasty side we didn't feel bad about eating.
Meal delivery kits have been all the rage in recent years. Companies like Hello Fresh, Blue Apron, and Plated all boast a different version of essentially the same thing.
With that said, here's what I love about Marley Spoon:
It won't break your bank. Dishes start around $8.90 per meal, including delivery.

You'll cook with ingredients you aren't used to. Challenge yourself with out-of-the-box recipes and flavor combinations. And it's easy!

They have the best design. The easy-to-read recipe cards and convenient packaging make Marley Spoon stand out before the cooking even begins.

The portions are generous. I've prepared three different recipes "for two" and had leftovers each time. (And Chuck is a big eater).

The recipes change each week. Choose from seven new recipes for couples and five new recipes for families each week.
Is your mouth watering yet? Visit www.marleyspoon.com for more information.
A few of this week's options:
Skillet Stroganoff with Rice and Pickled Onions
Sausage Bake with Beans & Broccoli Rabe.