Before and After: See Morton's Makeover
The uptown steakhouse gets a new look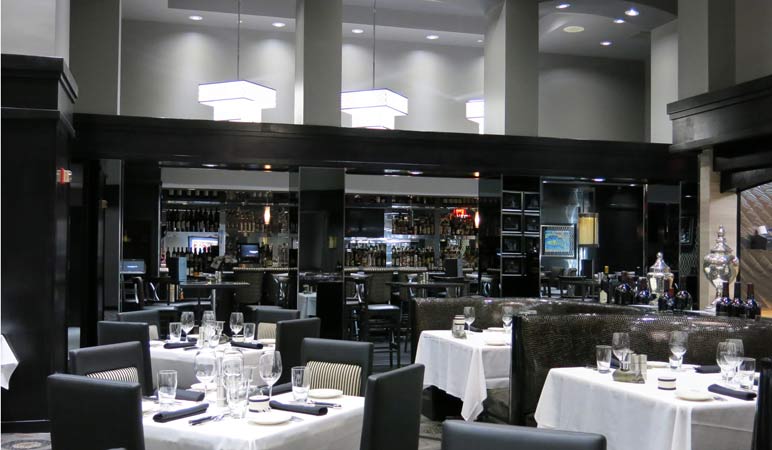 Over the past few months, Morton's The Steakhouse has taken on a different look. After diners shuffled out of the restaurant and the doors closed following a dinnertime rush, a flurry of activity began. Walls were painted, flooring was changed, and pieces of the interior were transformed. The original décor included red fabric chairs, cherry walls, and soft lighting—a classic steakhouse look. Now, the restaurant at 227 W. Trade St. in uptown has a modern dining room and bar, utilizing shapes, metallics, and contrast for a more current, upscale vibe.
Black takes the place of red now, with dark walls, black tables at the bar, and black leather chairs accented with striping around bright, white tablecloths. Hints of gold in the lighting and upholstery add a refined, luxurious feel to the steakhouse dining room, and well-lit artwork adds a visual flare and more local feel.
If you enjoy burgers, now is a good time to check out Morton's new look. The restaurant is running its "Prime & Wine" special through April 12, where diners can order a Million Dollar Burger along with a glass of Stag's Leap wine for $39.
See the photo below for a side-by-side, before-and-after comparison of Morton's bar, Bar 1221 (photos courtesy of Landry's, Inc). Quite the change, huh?