Behind the scenes with Winnie Couture
Flagship Charlotte location boasts elegant, luxurious gowns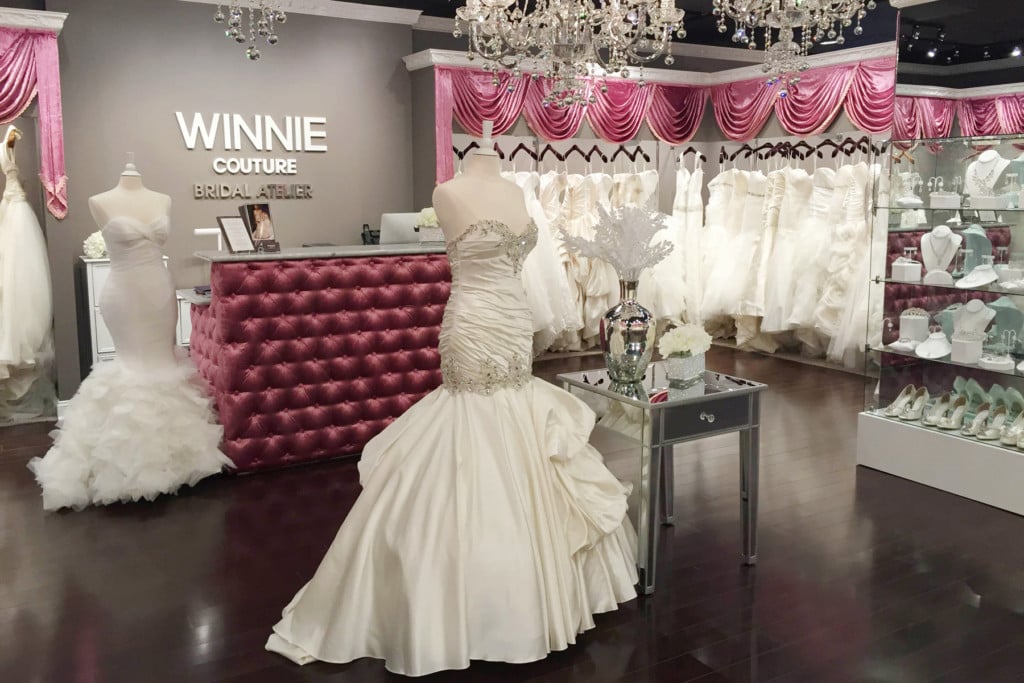 Husband and wife duo Winnie Chlomin and Chris Lee launched their elegant, sophisticated bridal line "Winnie Couture" in 2000. In that short time, the brand has spread across the country, Europe and Asia and is offered in more than 250 stores, becoming a favorite among celebs as Kelly Clarkson, Lea Michelle and Helen Hunt have all sported the designer.
In January, Winnie Couture became readily available to Charlotte residents at the store's fifth flagship location, located in the heart of Myers Park at 2909 Selwyn Avenue.
Winnie Couture offers two bridal collections: Blush and Diamond. The Blush line, which features understated and elegant satin gowns, ranges in price from $1,500 to $3,900. The Diamond collection, which offers luxurious silk gowns with heavy embellishments, usually runs from $3,600 to $7,000.
All gowns are customizable; brides can choose different fabrics, necklines, backlines, and more when selecting her dream wedding dress.
"What's great about Winnie Couture is we work directly with the designer so the bride has input in what she wants her gown to look like," Lindsay Spears, Winnie Couture – Charlotte store manager says. "She gets to be part of the process."
Spears says the store has been "busier and busier" since its launch six months ago – a good problem to have if you're a bridal salon. Last week, they celebrated with a special grand opening celebration.
"I think there was a lack of variety for wedding gowns in the Charlotte area," Lindsay says. "Winnie Couture has been a great fit here. We love it."
Winnie Couture's Charlotte location offers private appointments with a personalized stylist for brides. Appointments occur in 90-minute increments. Spears says ladies interested in booking an appointment should do so "sooner rather than later." Dresses usually arrive in six to eight months.
Winnie Couture
2909 Selwyn Avenue
Sunday – Friday: 11 a.m. to 7 p.m.
Saturday: 10 a.m. to 7 p.m.
704-496-9603
www.winniecouture.com