Best flowers for spring weddings
Planning a meeting with your florist? Here's our advice on springtime flowers.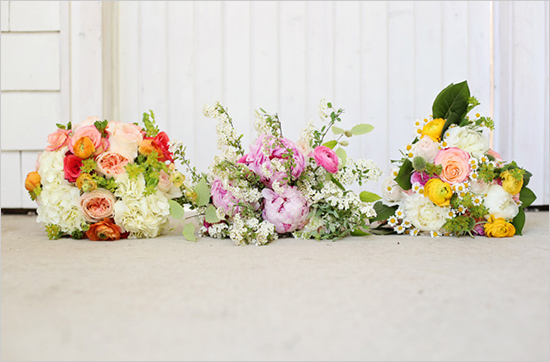 On days like today, it's hard not to dream about rosebuds, eternal sunshine, tan skin and strawberry shortcake. It's mid-March, so we know there are probably a few days of cooler temps and rainy mornings in the mix (thanks North Carolina weather), but if you're planning an April, May or June wedding, it's never too early to start thinking about spring.
One of the biggest wedding expenses stems from floral arrangements. It's not uncommon to see a bride dish out $5,000, $6,000 even $10,000 on her wedding flowers. If you can't imagine spending half as much on flowers though, don't worry. Charlotte is full of florists who are professionals when it comes to accommodating budgets of any size without compromising style.
A big way to save money on your floral expenses is selecting flowers in season. Check out our list of beloved spring flowers, perfect for incorporating into your wedding day look.
For the elegant bride
Peonies
Hydrangeas
Sahara roses
For the outdoor bride
​ Gerbera daisy
Lilac
Poppies
For the southern bride
Tulips
Magnolia
Sweet peas