Beyond the wedding party
After you've checked off your 'maids and men, look for other ways to incorporate loved ones into your wedding day.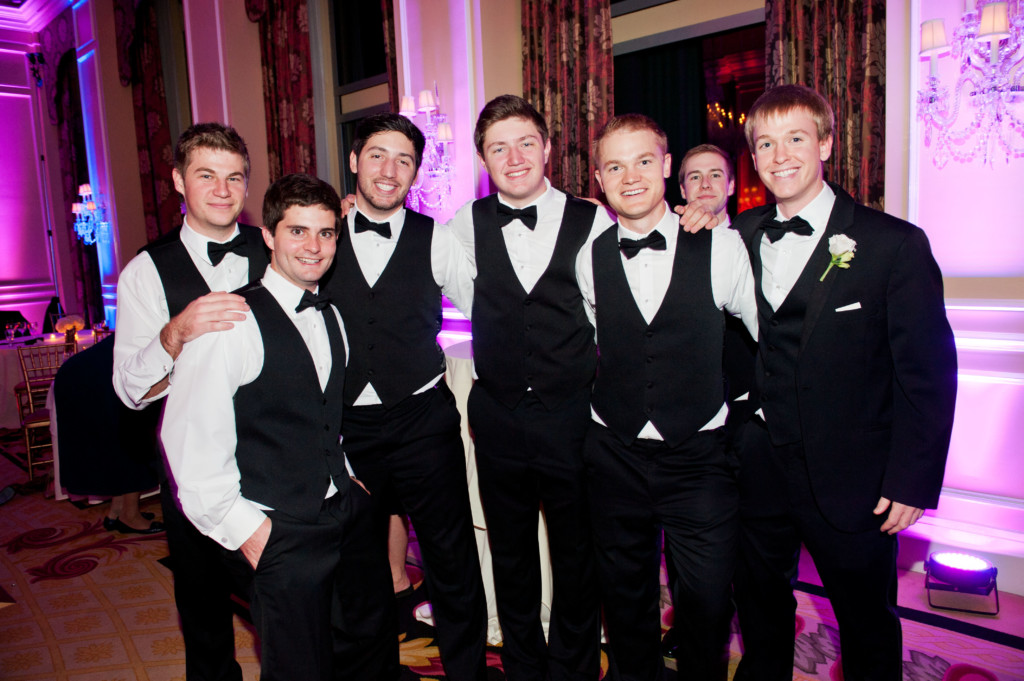 Selecting a wedding party is one of the biggest parts of planning your ceremony. Once your guys and girls are pinned down, it's time to remember a few important extras that might be needed to make your big day complete.
Program attendants – Choose one or two ladies or young women to hand out ceremony programs to guests as they enter the venue. They'll be the first point of contact on your wedding day, so this is a great way to ensure special cousins or friends are involved if they aren't bridesmaids. Make sure to order them a corsage!
Reader – Choose a close friend or relative to read a passage of scripture or special text during your ceremony. Make sure the person you select is comfortable in front of a crowd and articulate. If reading from a religious text, it's also polite to make sure they share the same beliefs as you.
Ushers – If your man has a lot of friends or a big family and couldn't fit them all in his wedding party, have them serve as ushers as guests arrive at the ceremony. They'll be responsible for escorting attendees to their seats, and will still feel incorporated into the wedding party.
Soloist – Have a friend with a phenomenal voice? Invite them to be a party of your ceremony by singing as you and your husband light a unity candle.
Favor distributor – This is a great job for a few younger children. As the reception is winding down and guests begin leaving, they'll be responsible for making sure everyone exits with a party favor (whether it's a cupcake, koozie or homemade jam) to commemorate the occasion.
Guest book greeter – Most couples set up a guest book at the ceremony and reception, as some guests may not attend both. Ask an outgoing friend or relative to invite guests to sign the book as they enter the venue (and make sure no one runs off with that expensive pen)!
Gift attendant – It's not the most glamorous job, so this should probably be reserved for a close aunt or trusted friend. You'll need to appoint someone to make sure all your gifts and cards arrive safely to your home or wedding night room.