Blurred Lines: When Dining Meets Nightlife
The trend continues in Charlotte of venues where you can come for dinner and stay to party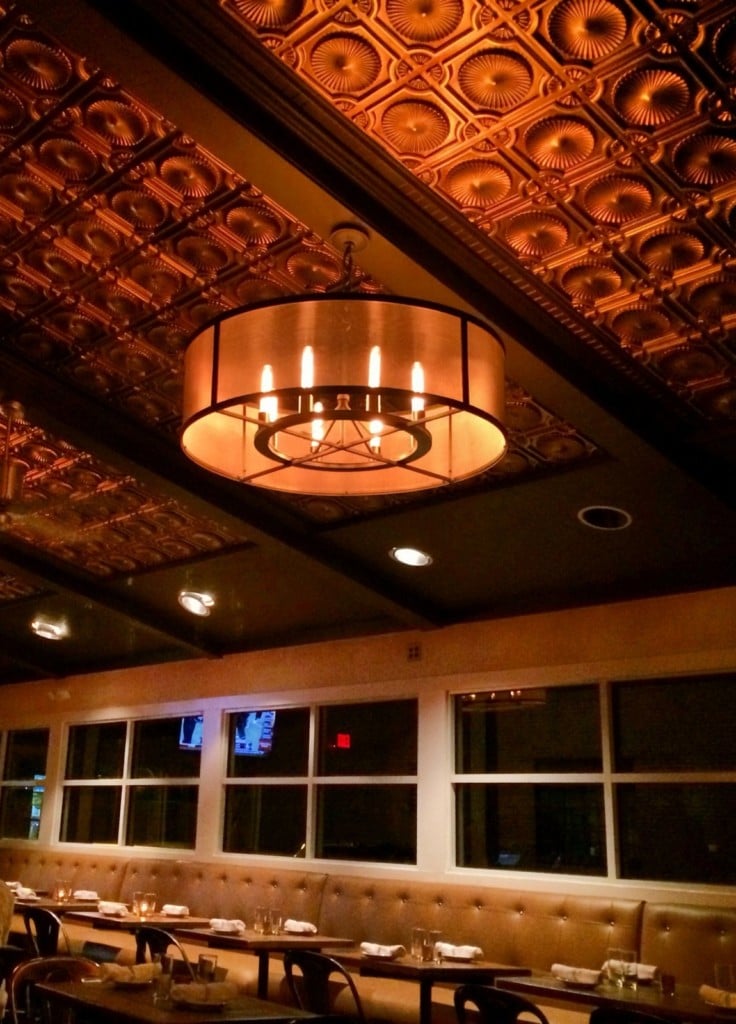 When I get the opportunity to write about new venues opening in Charlotte, I usually find myself using words like "chic," "posh," and "luxe" when describing the atmosphere and décor. Another word I tend to use is "sexy." You would think it's awkward to refer to a new bar's décor or vibe as being sexy, but that's often how it feels. And sometimes you just need that one word to sum up a description.
I tell you what hasn't been as easy to summarize as of late, though: whether a new venue should be placed in the dining category or nightlife category. Here's why. Many of the venues in Charlotte offer both, and I've seen rapid growth in this blurring of the lines over the last couple of years.
These restaurant-bar-lounges usually open early in the evening for dinner, some of them even have lunch hours, and are also open for late-night. The owners, through the design firms they hire, pour in a lot of money and attention-to-detail to the décor. The result being a place you come for a good meal in the evening, but then you also want to stay—or come—late to party.
Nan and Byron's
(1714 South Blvd.,
nanandbyrons.com
) opens to the public this Thursday in South End. It's being brought to you by MAP Management, the company that opened the highly successful
5Church
restaurant in Uptown in May 2012. 5Church is another one of those "sexy" venues, and while it certainly draws a late-night crowd, the owners have been careful to keep the focus on the dining experience, which continues to draw rave reviews and probably attracts more celebrity guests than any other restaurant in the city.
Alejandro Torio, of MAP Management (which is also made up of Patrick Whalen and Mills Howell), gave me a tour of Nan and Byron's recently, as renovations were nearing completion. They absolutely plan for it to be a family-friendly restaurant during the day and evening—bring your kids, they say. The kitchen is being helmed by renowned chefs Marc Jacksina and Jamie Lynch.
But at night, like around 11 p.m., particularly on the weekends, they want Nan and Byron's to be your party destination in South End. And Torio points out that they expect to draw from the plethora of young professionals who live in South End and nearby Dilworth, including those who are moving into the new apartment buildings that have been going up. Simply put, singles and DINKs (dual income no kids) wanna have a good time.
"We want to offer a little of that Montford Drive scene here in South End," Torio says. If you've ever visited any of the restaurants or bars along Montford, then you should know what he's referring to.
At Nan and Byron's, they're kicking off the weekly party during the very first weekend. This Friday and Saturday, November 8 and 9, 11 p.m.-2 a.m., you can experience the late-night party. There's no cover charge, music by DJ J. Overcash, and there's valet and free parking offered on site. You'll also be able to order from the drink menu's extensive list of 15 handcrafted cocktails. Arrive earlier in the night for dinner, or grab a seat at the bar and stick around as the party unfolds.
Just like its big sister, 5Church, Nan and Byron's was designed by Reaching Quiet Design. You'll be impressed by the attention to detail and handmade touches, particularly the use of reclaimed wood and paintings by local artists. You would never have known that this spot used to be the home of Vinnie's Grill & Raw Bar for two decades, until closing last December.
The growth in the popularity of these places that blur the lines between dining and nightlife means you can go out, hang out, and have a good time, getting many of the things you like about clubbing without having to go to "the club" (which means you don't have to experience the things you don't like about clubbing). Those elements you like include: chic décor, great bar menu/drink specials, DJs, and beautiful patrons.
In addition to the places I mentioned above, here are a couple of others that have successfully blurred the lines over the last few years:
Soul Gastrolounge
This Plaza Midwood hotspot is likely already a fave of yours. It does food really well, drinks equally well, and features DJs most nights of the week. It often gets packed in here after work, too. A DJ even sometimes plays during Sunday brunch. 1500-B Central Ave.,
soulgastrolounge.com
,
facebook.com/soulgastro
.
Cosmos Café – Ballantyne
Out in the 'burbs, they often bring the kids here for dinner. But come late-night, it's party time. Tuesdays feature Latin night, usually with a live band; Fridays and Saturdays feature a DJ. 8420 Rea Rd.,
cosmoscafe.com
,
Facebook page
.
Be sure to bookmark www.charlottemagazine.com/Blogs/Dusk-Till-Dawn to stay plugged into Charlotte's nightlife and social scene. Follow me on Twitter @HollidayInk; email me at jarvish@grownpeopletalking.com.