Bridal Fashion: Alberta Ferretti's Gorgeous Gowns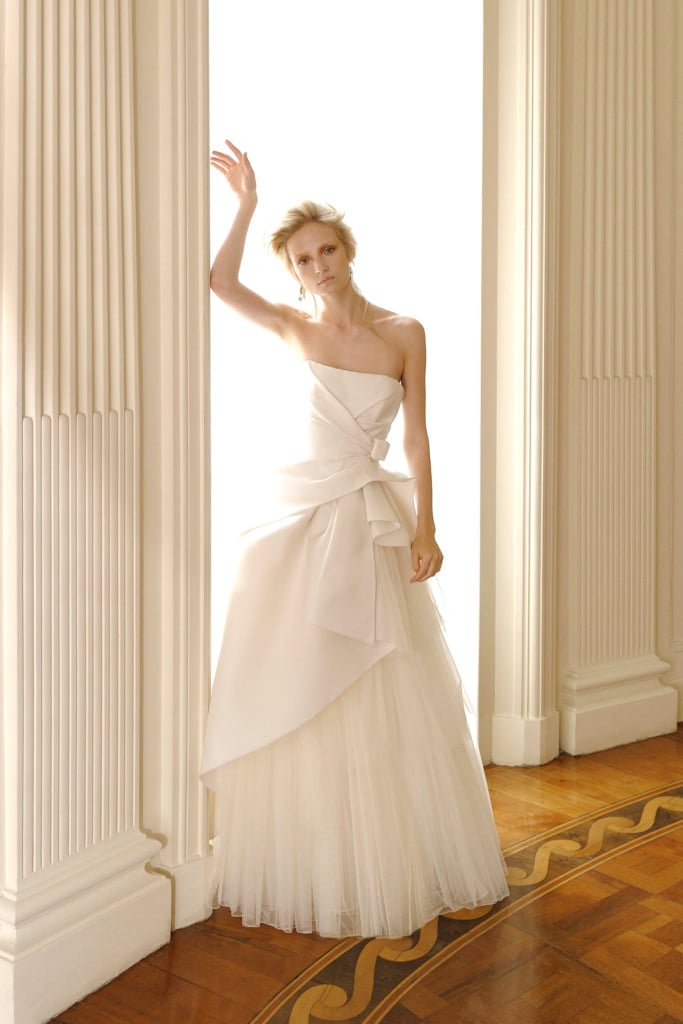 I just love that I can share this sneak peek of the Alberta Ferretti "Forever" Bridal Collection for 2011 with ya'll. Sadly, I have no idea yet where these gowns will be in Charlotte (they are part of an exclusive capsule demi-couture collection) but they are just too incredibly gorgeous that I had to show you. Each of the dresses (there are only fourteen) is hand-sewn and hand-embroidered in Italy and takes between 30 and 80 working hours to create! Ahhhmazing.
Elegant, romantic, and feminine in the most obvious way, these gorgeous gowns are also adorned with pearls, Swarovski crystals, cabochon, and silver and platinum threads that shimmer and shine like jewels.
Enjoy these (and my pairings with a Charlotte venue) with your morning coffee!