Bridal Fashion: Clutch Love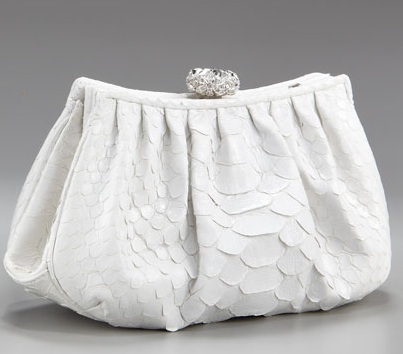 I'm mildly obsessed with clutches. (I'm also mildly obsessed with Yoforia, Bradley Cooper and Customshop's bread pudding but that's no news.) So this hot (good gracious when will we get a break from this heat?) Monday morning I hunted haute clutches to take your wedding day look from blah to bride with serious style.
Store lip gloss, tissues, or perfume inside (or your iPhone if you just can't part for the night) and strike a pose for pictures before you saunter down the aisle.
Which is your favorite style?