Bridal Fashion: Lilly Pulitzer Summer Collection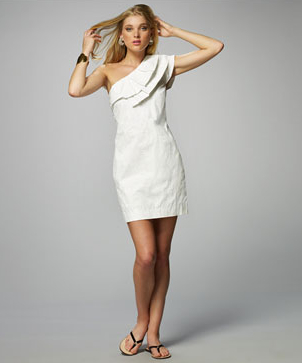 This one is for the prep crowd—and judging by the number of men I see in khakis in Charlotte or the prints and patterns and pinks seen on ladies at events like Alive After Five, this is a substantial crowd. The Lilly Pulitzer summer collection has printed shifts and dresses for wedding guests or bridesmaids, ties in prints that will really pop on the groomsmen, little shift dresses for little flower girls, and beach-themed accessories for destination weddings.
Belk at SouthPark mall has an excellent Lilly Pulitzer collection on the second floor in their Lilly shop, but if you can't find the style or colors there, check Lilly Pulitzer's Web site for more choices.
Here are some of our picks. What are some of yours?