Bridal Fashion: Reception Dresses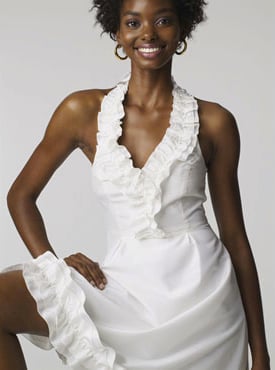 Here's a trend that I love and I'm thrilled it's becoming more popular: changing into a shorter, more fun, party dress for your reception.
After your ceremony, all the family photos, and the traditional bride-and-groom photos go for some playful shots in a fun dress while you're celebrating at your reception.
Have a little more fun and switch your shoes to a pair in a color or pattern that goes with your wedding theme. Or, for a more subtle change switch up your jewelry, add a cute clutch, or fun bag—or even a hair accessory with feathers or florals. This is your chance to play dress up on your big day!