Bridal Jewels at J. Majors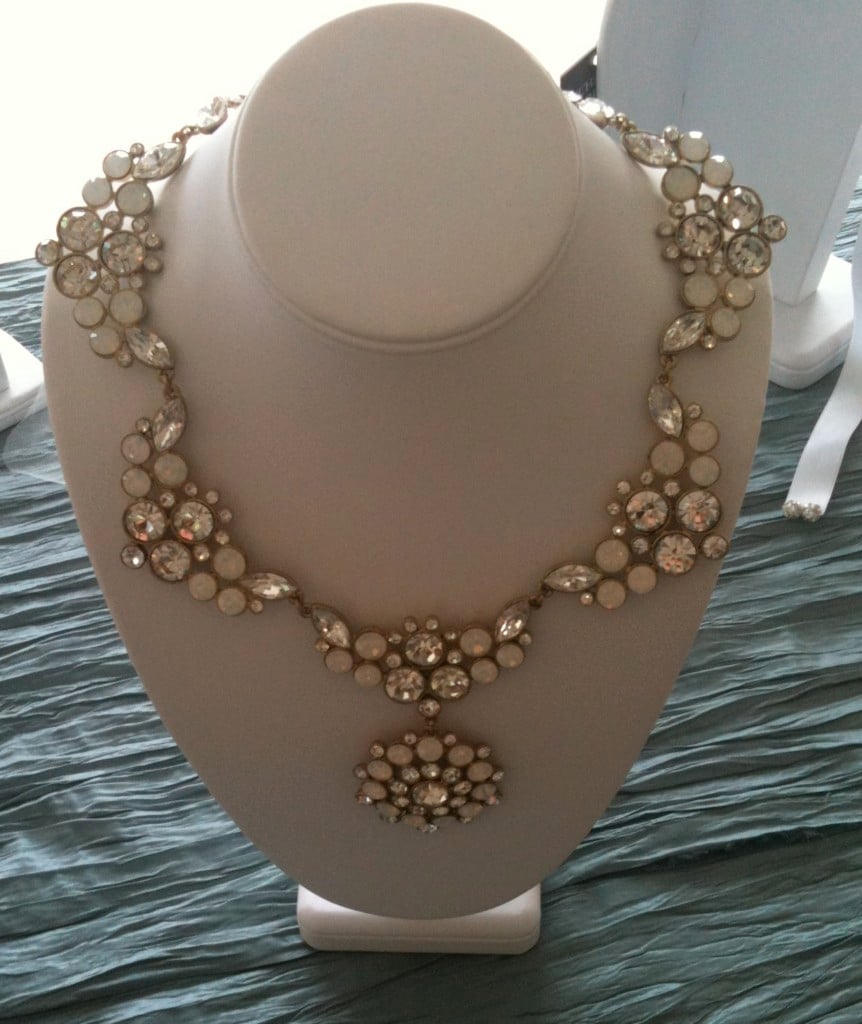 I had a bridal fitting and styling appointment at J. Major's Bridal boutique today and pretty much stopped on a dime when I saw a table full of new Enchanted Atelier, PARIS by Debra Moreland, and Nicole Miller jewelry next to the front window.
The Nicole Miller pieces make a style statement but won't wreak too much havoc on your bank statement as they are priced between $40 and $150 dollars. Versatile pieces that can be worn as headpieces or necklaces are the basis for the Enchanged Atelier items (a fairly new line for J. Majors). PARIS by Debra Moreland is simply fabulous traditional bridal jewelry with gorgeous details.
I snapped these photos with my iPhone today!