Bride Idea: Engagement Ring Liason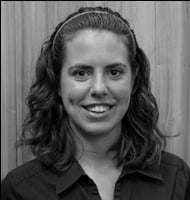 Not much in the way of "Weekend Ahead" for this weekend (but next weekend brings designers to town, again!) so how about this gem of a find: The Ring Liason. Ladies, sing hallelujah because Molly Clarke might be the answer to your "I really hope he picks the right ring" prayers if you're in that pre-engagement stage. For the "surprise me" girls—I'm most definitely one of them as I want everything to be a big surprise—a trip to the jewelry store together to choose your ring definitely brings a buzz kill. That's where Clarke comes in. She makes sure your subtle hints of "ohhhh, look at this gorgeous ring" or detailed discussions of cut, clarity, color, and carat have not gone unnoticed and essentially helps your soon-to-be Mister choose just the right ring.
Now that I think about it, fellas, you should be thrilled to learn about Clarke, too. She can ensure your bride to be is thrilled with her ring and you can stress less knowing that her best friend, mom, or sister doesn't know and won't ruin the surprise.
Meet Molly at RingLiason.com.
What do you think about having a ring liason help in finding your ring?