Bridesmaid Duties 101
Yay! You're a bridesmaid. Here's what you've signed up for.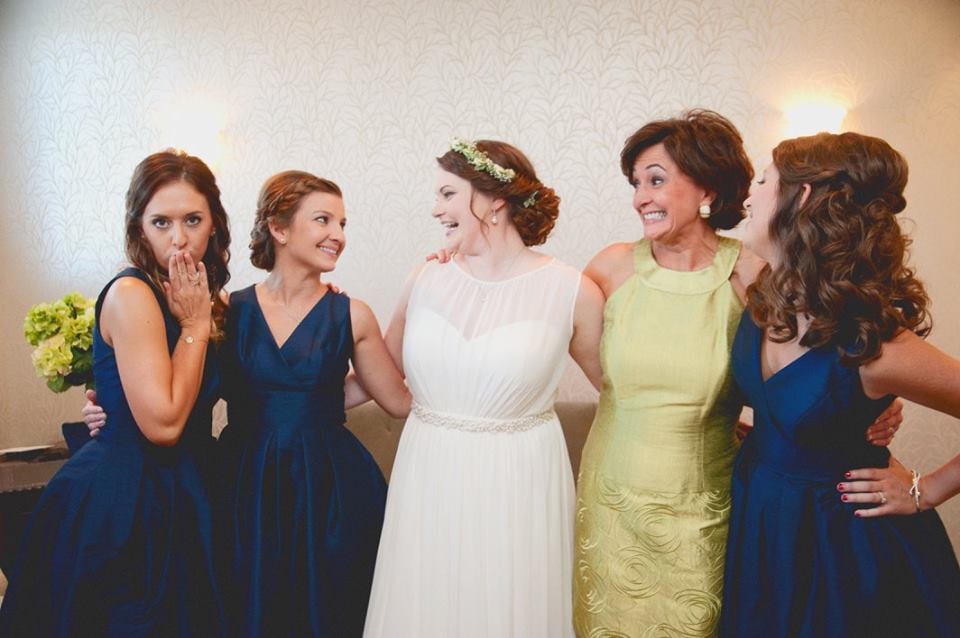 It's engagement season, which means there's a good chance you'll have a gal pal calling you up soon to ask if you'll be a bridesmaid in her wedding.
Being a bridesmaid is more than just showing up day of in matching dresses. Read our Top 5 tips to make sure you're the best 'maid to your girl that you can be.
1. Offer to help
First and foremost, it's your duty as a bridesmaid to help the bride. Coordinate with the MOH to help plan showers and bachelorette parties, and offer to help the bride pick out dresses, stuff invitations, plan a spa weekend – whatever she needs.
2. Show up
Unless you're a plane flight away, plan on attending as many events as possible – everything from church showers to engagement celebrations. As one of the bride's closest friends, it will mean a lot to her when you show up to celebrate.
3. Dance
When it comes to the big day, one of the biggest ways you can support the new Mr & Mrs is by hitting the dance floor. Even if the DJ is bad. Even if no one else is out there yet.
4. Don't complain
We get it. Weddings are expensive. And after paying $150 for a bachelorette weekend and $200 for a dress, the last thing you want to do is cough up $100 for hair and makeup. If money is an issue, be upfront with the bride. Otherwise, keep your grumblings to yourself.
5. Compliment
Tell the bride she looks beautiful. Tell her you love your bridesmaid dress. Remind her that she's pretty and special and loved. On her wedding day, she'll need to be surrounded by her best friends and positive energy. Create a warm space for her to relax and enjoy the big day. Remember, it's not about you!