Buns, hun!
Wedding hair on the brain? This year, it's all about the bun.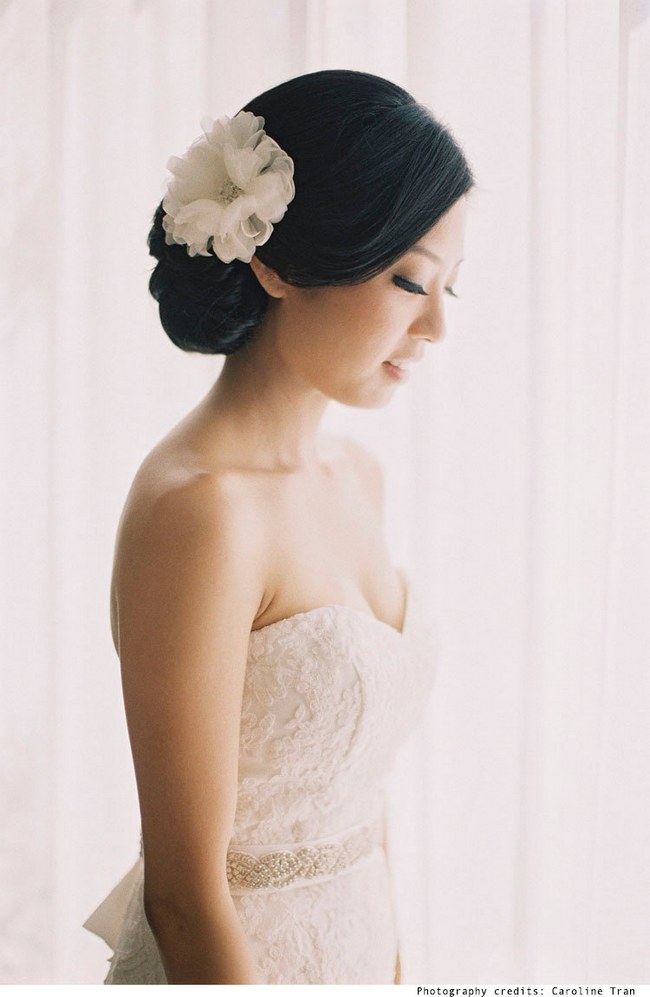 For some brides, deciding how she wants to wear her on her wedding day is the biggest decision she'll make.
When I got married on Nov. 8, 2014, I went into my appointment at Varji & Varji determined I was going to wear my hair in a loose, free-flowing, side-swept bun. When I sat down in the chair with Jade, hours before I would stand at First United Methodist Church's altar, I changed my mind.
"I want to wear my hair down I think!"
I already let Jade practice putting my hair up in two test runs before my wedding day to avoid any last minute decisions, but when the time came, I decided wearing my hair down was more "me."
Though ultimately I decided against an up-do, I think there's a reason I was in love with the idea of a bun – it's a trend on the forefront of the bridal fashion scene.
In 2015, expect to see every kind of bun, from top knots to sock buns to loose and free flowing buns when it comes to wedding hair trends.
Thinking of wearing your hair in a bun on your wedding day? Take a peek at these gorgeous looks.
Maru Photo
Ashley Rose
Duke Photography
Ciara
Honey Heart
The Becker