Can't-miss bridal events in the QC
From trunk shows to "fake weddings," take advantage of these fun bridal events in the Charlotte area.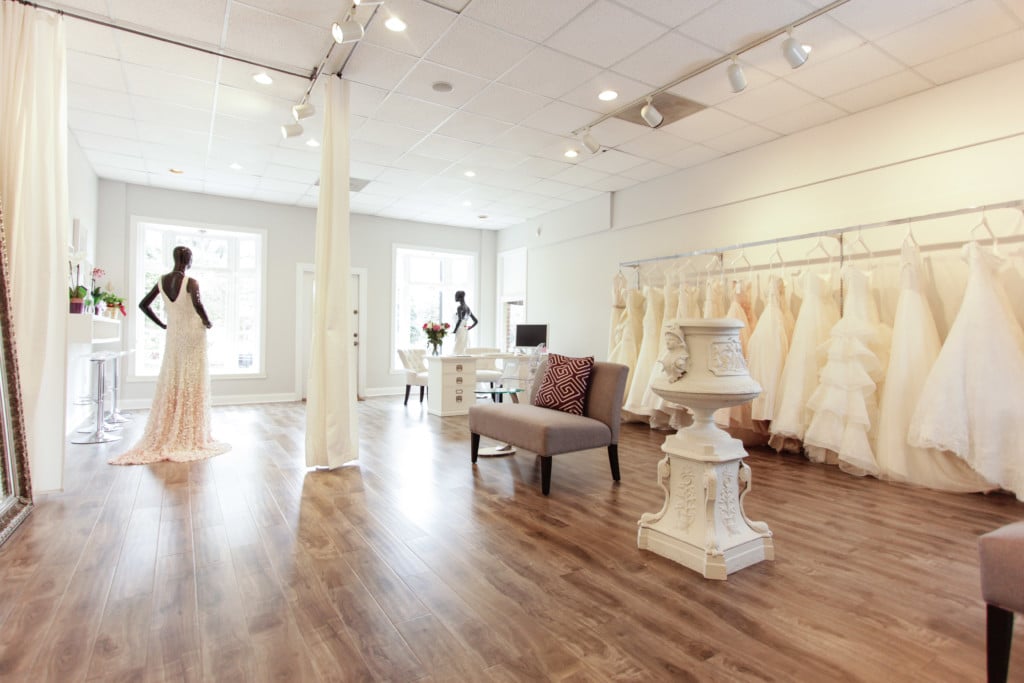 Does the wedding planning process have you feeling slightly overwhelmed? Or maybe you just haven't found the right gown yet? Grab your mom and your girls and take advantage of an array of bridal events coming to the Charlotte area. You'll leave with inspiration and maybe even the perfect dress.
July 24-26
Modern Trousseau Trunk Show
New 2015 Collection
Hayden Olivia
704-333-0377
Enjoy sweet treats, drinks and special incentives while viewing Modern Trousseau's newest collection.
August 1-2
AIRE Barcelona Trunk Show
Ladies of Lineage
704-547-4208
Spend your afternoon sipping bubbly and snacking on desserts while getting an exclusive look at AIRE Barcelona, featuring a number of collections designed for each individual bride.
August 1-3
Maggie Sottero Trunk Show
Classic Bride & Formals
704-896-3655
From romantic ball gowns to form-fitting mermaid gowns, you'll see a bit of everything in Maggie Sottero's bridal collection.
August 7
The NotWedding
Levine Museum of the New South
www.thenotwedding.com
Ceremony begins at 7 p.m.
Think of this as a big, elaborate, fake wedding for brides-to-be. Guests will enjoy a ceremony, dinner and reception to inspire ideas for their own big day.
August 15
Meet and Greet with Charles Bunstine
Nistas Apparel
704-940-1999
Come meet Charles Bunstine, the genius behind the lovely, stylish gowns of Anna Maier | Ulla-Maija Bridal Couture.