Charlotte Chefs to Watch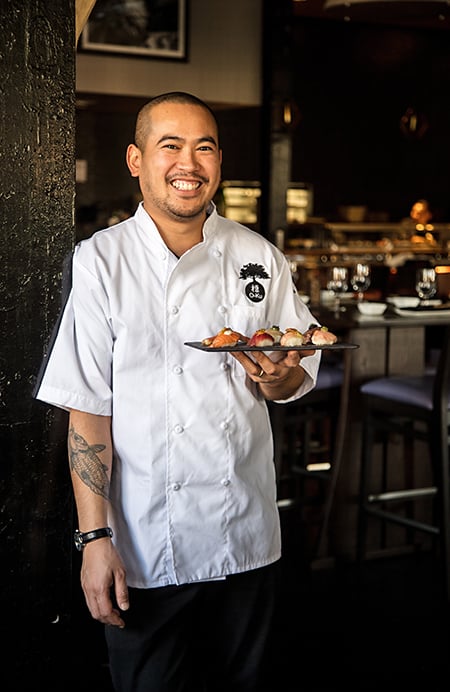 Michael Chanthavong, O-Ku's executive chef, worked in his parents' Thai restaurants as a kid. Look for his influence on the menu as the sister restaurant to the Charleston original matures.
---
Cody Suddreth is a Lenoir native who spent several years working for nationally acclaimed restaurants in Atlanta. He took over the menu at King's Kitchen in 2015, and recently moved to another one of Jim Noble's restaurants: Rooster's in Uptown.
---
RockSalt has seen several chef changes since it opened in 2015, but we hope Jim Diecchio stays. He's brightened and lightened the dishes at this seafood restaurant since coming on board this past summer.
PHOTOGRAPHS BY PETER TAYLOR