Charlotte Wedding Vendor: Nuage Mulberry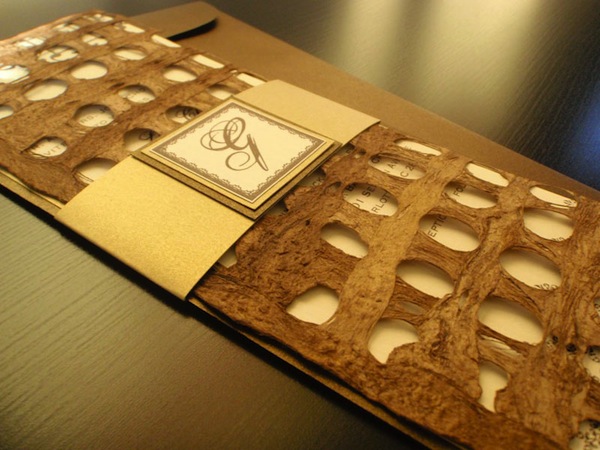 Uh-oh. I have another girl crush. Anna C. De Leon, the designer and creator behind Nuage Mulberry Digital Art is gorgeous, sweet, and super talented. (She also reminds me so much of actress, Sofia Vergara!)
De Leon was a model for a jewelry look book shoot I styled for Erin McDermott Jewelry a few weeks ago. During the typical round of introductions of "Hi, I'm …" and "Oh, what do you do?" I found out she was the designer of wedding invitations and stationery.
When I returned home after the shoot, I pulled out her business card, checked out her Web site, and knew I had to share with Charlotte brides-to-be. De Leon got her start by combining her background in fashion merchandising and graphic design to create her own wedding invitations when she had trouble finding something that would work within her own budget. She now works with brides to create customized wedding invitations and stationery that are handmade and—get this—affordable. "I can modify any of my existing designs or work with a bride to create something unique for her," says De Leon. "I like designing everything from the very simple to making stand-out invitations with interesting materials and designs."
Here's a little taste of her designs … which do you like best?