Charlotte Wedding Venue: The Charlotte Trolley Museum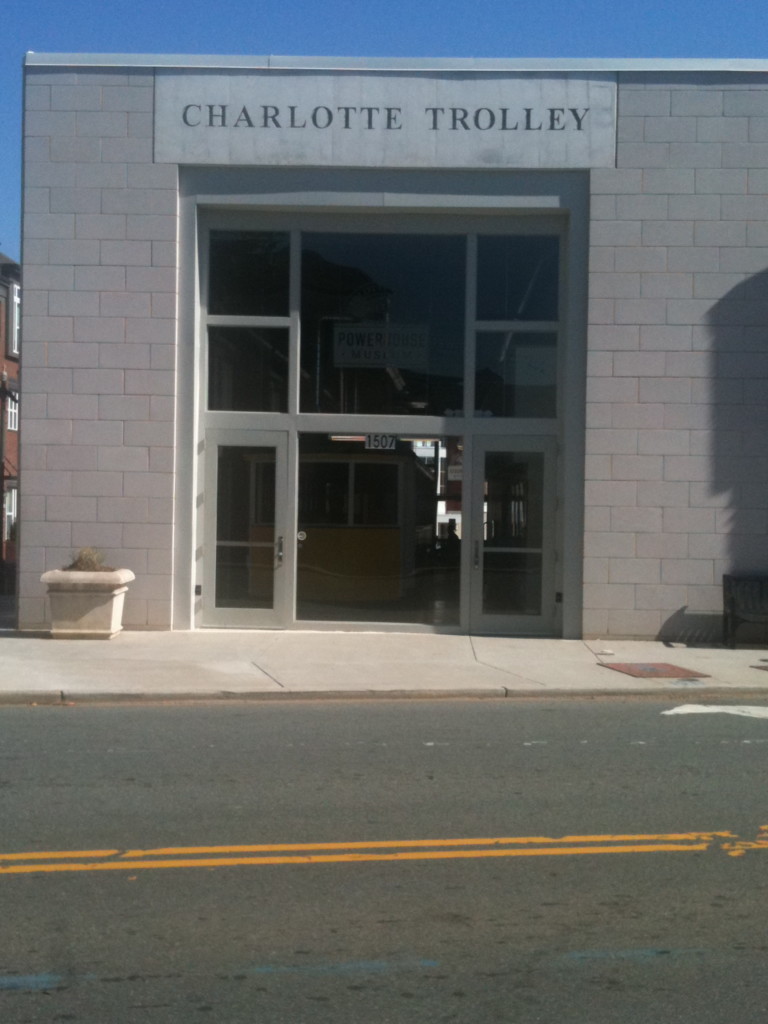 Cute. Cute. Cute. Fun. Fun. Fun. I heard the Charlotte Trolley Museum hosted events so I went to check it out yesterday. What a great space for smaller ceremonies, receptions, or rehearsal dinners in the heart of South End on South Tryon Street.
It's also home to an original trolley car, Car #1339, made in 1910. Inside the car are the original rattan seats as well as photos and imagery of trolley cars and conductors making it a great space for wedding party photo ops! (Charlotte's only original electric trolley car that still in full working order — Car #85 — is currently in storage until there are tracks to run it on.)
All the museum exhibits within the space can be moved to open the floor space for events. The space holds 200 standing and 120 seated. Add in the adjoining exterior plaza for 275 standing and 170 seated. The museum does have 4-foot rectangular, five-foot folding round, and six-foot rectangular tables that will be included with rental fees. A parking lot for guest parking is nearby or guests can simply hop on the light rail.