Chipotle out of pork? At least it's not these places
Charlotte dishes we hope won't be ever be pork-less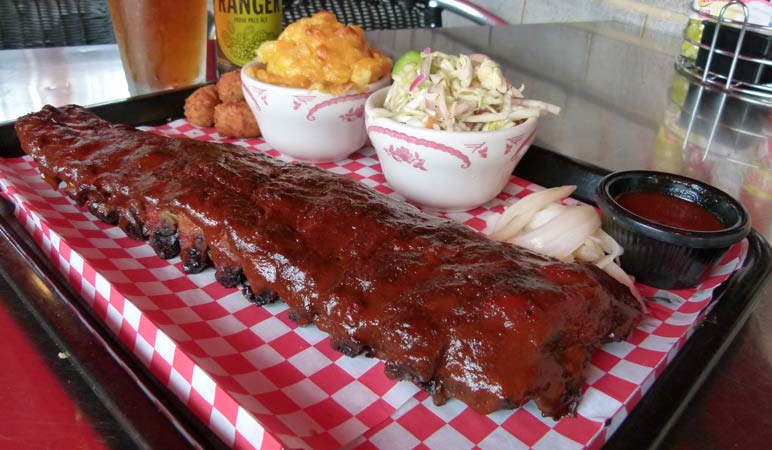 Most Chipotle restaurants are out of pork after suspending a supplier that did not follow company standards. We applaud Chipotle for keeping to its standards, and can certainly survive ordering chicken on our burritos instead of carnitas while they figure out the issue. If these Charlotte restaurants ran out of our favorite pork dishes, however, we may have to panic.
Soul Gastrolounge's pork belly tacos
These Asian-glazed pork belly tacos are one of the few things that make us wish Soul weren't a small-plates restaurant. It's hard to share these small flour tortillas with a sweet hunk of pork belly and watermelon salsa folded inside. 1500-B Central Ave., 704-348-1848, soulgastrolounge.com.
Lola's pork chops
Lola's fried pork chops — offered on Tuesdays — are just like the ones your mama made. They're probably not the best lunch to keep you alert for the rest of your workday, but it's hard to say no when you see them written on the blackboard. 300 S. Brevard St., 704-353-3545, lolascharlotte.com.
Midwood Smokehouse's ribs
You know that feeling when you get to Midwood Smokehouse a little too late, and you see someone being served the last fall-off-the-bone, flavorful rack of ribs? Yeah, let's hope that their pork supply remains plentiful. 1401 Central Ave., 704-295-4227, midwoodsmokehouse.com.
Mac's Speed Shop's pulled pork
Chipotle may be able to pull it off, but barbecue joint without pork? This is one place where if we're coming in for the smoky, Carolina-sauced pulled pork, we won't be so happy to substitute the chicken. 2511 South Boulevard, 704-522-6227, macspeedshop.com.
Boudreaux's Jambalaya
Serving Jambalaya without Andouille sausage is like getting a bowl of Lucky Charms with no marshmallows in it. And what's a Cajun restaurant with no Jambalaya? Take out other pork-dependent dishes like gumbo ya-ya and… we need to get that pork back. 501 E. 36th St., 704-331-9898, boudreauxsnoda.com
Cantina 1511's arepas benedict
Cantina's brunch menu puts a great twist on Mexican classics. Their arepas benedict, with crispy corn cakes, poached eggs and Hollandaise sauce sandwiching al pastor pork, makes us wish every day were brunch day. 4271 Park Rd., 704-331-9222, cantina15eleven.com.