CIAA Week 2014 Events: Sunday, March 2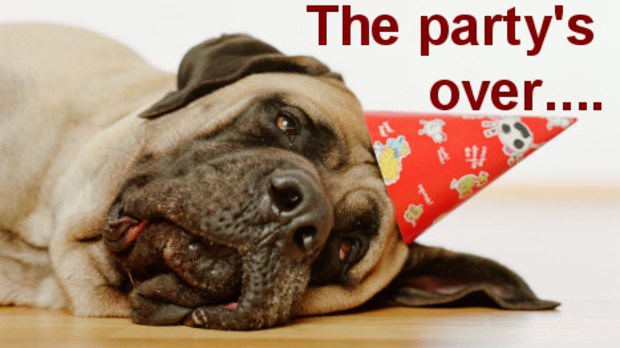 Compiled by Jarvis Holliday, @HollidayInk.
The annual Central Intercollegiate Athletic Association (CIAA) Tournament is taking place in Charlotte for the ninth consecutive year, with events scheduled from Monday, February 24 to Sunday, March 2. The tournament includes five days of men's and women's college basketball games at Time Warner Cable Arena, and surrounding events and parties create additional excitement and draw tens of thousands of visitors to the city.
Below is a list of events scheduled for Sunday, March 2.
Please use the website listed for each event to verify information. Advance tickets can be purchased through many of the websites as well.
*Denotes an official CIAA Tournament event
This list will be updated weekly with additional events, so check back soon.
UPDATED: 2-26-14
Sunday, March 2
Ninth Annual Panache Farewell Brunch
Order from a delicious à la carte menu, while enjoying music from a live band. Brought to you by Digital Divas. 11 a.m.-3 p.m. Free admission; reservations encouraged but walk-ins are welcome. Ruth's Chris Uptown, 222 S. Tryon St.,
digitaldivasevents.com
.
Farewell: The Last Day Party
Don't leave town just yet. This day party will be hosted by DJ Biggs, with music from DJ Skillz, DJ Lonnie B, and DJ Self from New York City. Brought to you by Eddietainment Inc., J&J Entertainment Group, Pearl Vision, and Eddleton Events. Noon-7 p.m. Free admission. Suite, at EpiCentre, 210 E. Trade St.,
eddietainment.com
.
That's My DJ Midday Sunday Send-Off
After rocking parties for the last few days, several DJs are coming together under one roof, including DJ SNS, DJ Kash, DJ Pnut, DJ MC, and DJ Bro-Rabb. Brought to you by BestFriendz Entertainment. Noon-11:30 p.m. RSVP for free admission before 4 p.m.; VIP tables available. Whisky River, at EpiCentre, 210 E. Trade St.,
thatsmydj.eventbrite.com
.
Author Reading and Book Signing
Author and former Charlotte resident La Toya Hankins will read from and sign copies of her latest novel,
K:Rho—The Sweet Taste of Sisterhood
, which focuses on sorority life, LGBT issues, and the power of friendship. She will also discuss her first novel,
SBF Seeking
, which is set in North Carolina and features the CIAA weekend as one of the major plotlines. The books will be for sale and a portion of the proceeds will go to Charlotte area nonprofits. Refreshments will be provided. 2 p.m. Free admission. Zetas of Charlotte, 4248 Beatties Ford Rd.,
latoyahankins.com
.
Living Life For A Living Tour
This tour is for dreamers, young professionals, and aspiring entrepreneurs. Heart healer Rob Hill Sr., and lifestyle specialist Kenny Burns have collaborated to bring inspiration, standing firm on the pillars of love, loss, life, and legacy. Brought to you by Studio 43. 1-3 p.m. $20 in advance. Johnson C. Smith University, 100 Beatties Ford Rd.,
llltour.eventbrite.com
.
Gospel Jazz and Jokes
Wind down from the weekend with some live gospel music over Sunday brunch. 11 a.m.-4 p.m. $15, brunch included. Celebs Restaurant, 445 W. Trade St.,
unwindproductions.com
.
Coke Girls Casting and After-Party
There'll be a casting call for female models, 7-10 p.m. Followed by the after-party, 10 p.m.-4 a.m. $20. PX Café, 1250 Lucky Penny St.,
cokeboyssouth.com
.
BeautifulPPLQC: A Brunch Series
Enjoy all you can eat and drink at this brunch party. Catered by Food By Francois. 1-4 p.m. $20. Dupp & Swat, 2424 N. Davidson St., Suite 112B.,
facebook.com/beautifulpplqc
.
Label on Sunday: Tournament Finale
Visit www.charlottemagazine.com/ciaa for our comprehensive coverage of the events, parties, and celebrities surrounding the 2014 CIAA Tournament.