Class: Craft a Cute Valentine's Gift
Join Crowned Sparrow Co. for a crafting class at NoDa Brewing Company.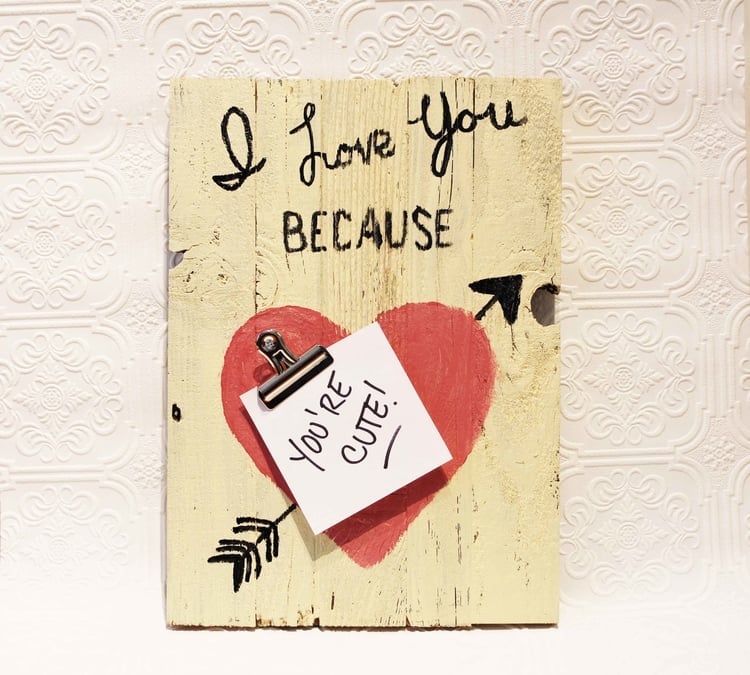 Chocolates are so overrated.
We found the perfect activity to suit everyone's gifting needs for Valentine's Day. Whether you're on the hunt for the best gift for your significant other or you want to show mom how much she means to you, the "I Love You Because…" crafting class by Crowned Sparrow Company will help you make a present with love. There's also craft beer involved.
This upcoming Wednesday, February 10, you can join Crowned Sparrow Co. owner, Stephanie Newman, and other participants at NoDa Brewing Company to craft rustic, customizable "I Love You Because…" signs. The signs double as clipboards, so that you can personalize it even more – letting the receiver know just what it is you love about him or her.
Newman says that there will also be different paint colors available so that you can make your masterpiece one-of-a-kind for that special someone.
The event begins at 6:00 p.m. and will last until about 8:00 p.m. Tickets to attend can be purchased for $25 here – the price includes fun instruction and, of course, the take-home prize of a new crafty creation!