Coming Soon: Kindred Restaurant
Joe and Katy Kindred to open a chef-driven restaurant in Davidson this winter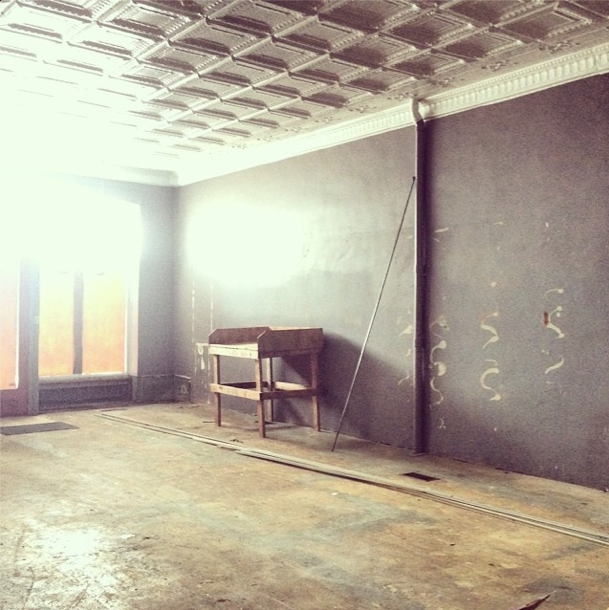 A new, chef-driven restaurant will open up on Main Street in Davidson this winter. It's called Kindred, and if the name is familiar, that's probably because the owners are Joe and Katy Kindred. Both have restaurant experience in spades, having worked at places like Delfina (Joe) and Quince (Katy) in San Francisco and Pump Room in Chicago (both). Joe is currently executive chef at Rooster's uptown, and Katy, who is also a sommelier, is the marketing and media manager for Noble's Restaurant Group.
The new upscale-casual restaurant will sit in what was originally a pharmacy on Main Street in Davidson, in a building that's been empty for years. It used to house the Davidson College bookstore.
It's also just around the corner from where Joe grew up.
With about 100 seats, it will take up the entire building—three floors—with the kitchen in the basement (including a large, 10-seat chef's table), a bar and dining area on the first floor, and the main dining room on the top floor. The build-out phase is just beginning (you can follow along through the restaurant's Instagram account), but the couple plans to preserve details like the original tin ceiling, while making sure the space is modern and up-to-date.