Corkbuzz's Sommeliers Can Decode Your Wine Preferences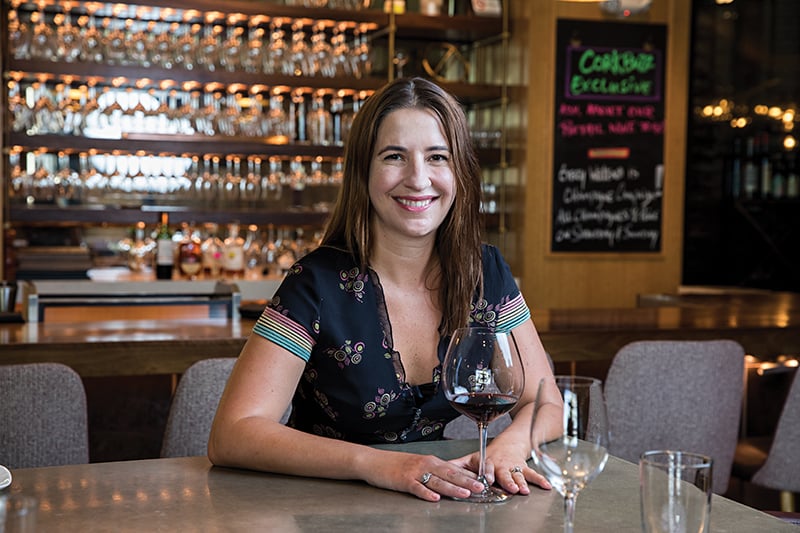 I REALLY THOUGHT I liked Malbec wines.
I told Laura Maniec, master sommelier and owner of Corkbuzz in SouthPark, this when we started my wine profile session. The sessions are $35 and last about 45 minutes, and are usually held before the dinner rush, when the restaurant is a little slower. You choose a flight of red or white wines, and then taste them blind. When I arrive, a table is set up for two, with tastes of 10 red wines in two neat rows.
Maniec, who leads the sessions along with the other sommeliers at Corkbuzz, starts by asking what I like to drink.
Lots of things, I tell her. Charlotte's most-sipped wine: California cabs. Malbecs. I'm a member of Saintsbury in Carneros; I really enjoy its wines.
She nods and takes notes on a tasting grid, then asks me to try the first wine.
Meh. It's light, and it tastes more like church wine than something I'd drink by choice. The second wine is a little better. I learn the correct terms to describe how I feel about it: a wine isn't too fruity, the fruit is overripe. Across from me, Maniec takes notes, picking up indicators on how tannic I like my wine, how much acid, and what body and alcohol content I prefer.
Tannins, which cause your mouth to dry out after sipping a wine, and acidity, which makes you pucker, are easy to confuse when tasting, and I often do. Maniec selects a tannic and an acidic wine for me to taste side by side to help me better understand.
"I have a feeling," she tells me, "that you're going to like southern Italian wines."
I've never known much about Italian wines, but when we get to the Malbec in the blind tasting, I prove her right.
The wine had a bigger mouthfeel, and certainly tasted better than the first ones, but tasted bland. Maniec likened it to Manchego cheese: Most people like it and she's perfectly happy eating it, but when given the option, she'd prefer a stinky, complex cheese. The wine equivalent of that? Stinky becomes less round, like Italian wines are.
She helps me pick out two wines on the Corkbuzz wine list that fit my new wine profile: earthy wines that have a little punch to them. I take home two bottles: a dolcetto, an Italian red, and a bottle of Xinomavro, a Greek red. All of the wines on Corkbuzz's bottle list are available to purchase at a retail cost of half the wine list price.
I keep the Malbecs I thought I loved in my wine fridge, ready to open when friends come over. But the new Italian reds, my stinky cheese, I save just for me.