Cozy covers for winter weddings
There's a chill in the air but we're not letting that take a bite out of your big day. We've got cold weather solutions on today's blog.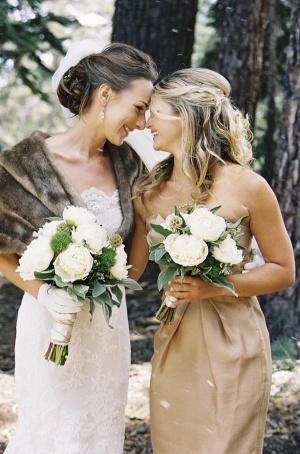 If you're planning a wedding for the upcoming weeks, there's a chance you and your man are big fans of cold weather. We find the winter makes a fabulous time to throw the biggest party of your life, but don't let Mother Nature get in the way of making your day perfect. You already have your perfect gown, now it's time to accessorize it up with a chic cover up – fashion-forward and practical so your teeth aren't chattering as you say "I do." Check out these fabulous pieces below.
Sadie Wrap | BHLDN | $190
Faux Fur Bolero | Eliza J | $195
Faux Fur Wrap | Tulip Bridal | $69
York Fur Shawl | Davie & Chiyo | $240