Create Your Own Wall Art
With SkillPop, you can engage in a one-time pop-up class teaching you how to paint with watercolors, get good at gardening, or photograph or hand letter your own prints.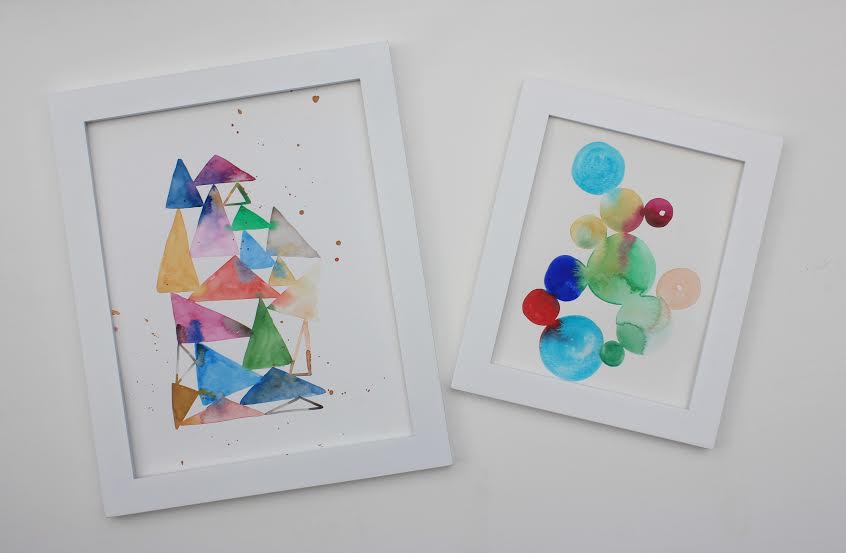 Ever wanted to learn how to do something but didn't know where to start? Sure, there is a wealth of knowledge available on the Internet, and there are countless how-to videos on YouTube, but nothing really compares to the hands-on, interactive environment of an in-person class.
Perhaps you want to try your hand at painting your own wall art, or photographing or hand lettering your own wall prints. Maybe you're ready to finally start planting foliage and keeping plants alive?
If any of the above skills sound like something you'd be interested in trying at least once with no pesky ongoing class commitments, meet SkillPop. The Charlotte-based startup has been increasing in popularity at an impressive speed. Founded by Haley Bohon, the company brings the "teachers" and "students" together for a variety of both passion projects and business-related skills, using local venues as temporary classrooms.
One of the regular classes on SkillPop's schedule is artist and Etsy shop owner Allie Kohlbusch's Modern Watercolors. Premiering two to three times a month, Kohlbusch's "90-minute crash course," as she calls it, covers everything the artist wishes she knew when she began painting. Great for beginners, it teaches the basics of watercolors and a foundation of useful painting techniques.
For the $28 price tag, you'll not only leave with a better hold on your paint brush, but you'll get to take home your frame-worthy art, just waiting to be displayed in your home. Though SkillPop classes are notorious for filling up fast, there is still a Modern Watercolors daytime class open on March 9th at 10:00 a.m, held at Hygge Coworking.
Three other classes to consider in the upcoming month (remember, spots go quickly!) are as follows: Intro to Gardening at Renfrow Farm on March 29th, Intro to Photography on March 30th, and Hand Lettering, another regular class that often gets sold out very quickly.
Keep checking the SkillPop website for the above-mentioned classes to go live so you can save your spot. Nervous about trying something new? Kohlbusch says, "Start by simply putting your brush to paper and you may surprise yourself by how creative you really are."
There's never a bad time to learn a new skill; all you need to do is begin.