Creative additions to your registry
We posted on registry essentials a few weeks ago – now it's time to get to the fun stuff!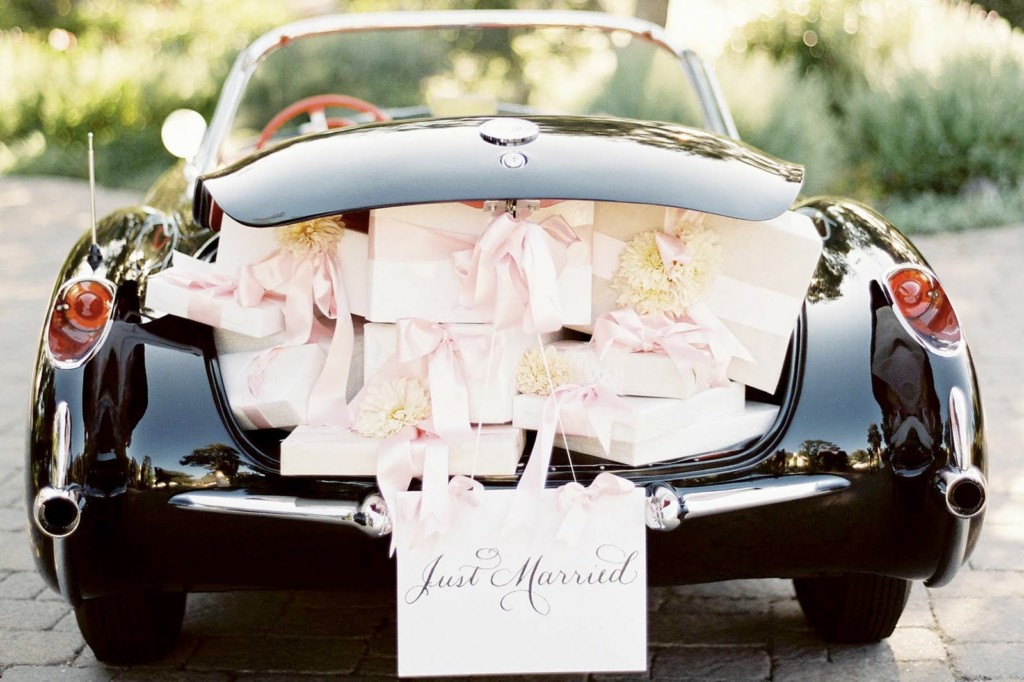 After getting engaged and setting a date, one of the first parts of the planning process is registering for gifts. Many wedding guests will start buying presents early to ensure a full selection, so in most cases the sooner you register, the better.
We've tackled registry items that every couple should include – a Kitchen Aid mixer, dinnerware, stemware, appliances, etc. But what happens when those items get checked off the list and your guests are left choosing between a meat thermometer and coffee grinder? Don't hesitate to register to for more!
After all the essentials are taken care of and the majority of your registry is filling up, we recommend going back through a second time a month or so before your wedding and registering for any items you and your husband-to-be would enjoy that aren't necessarily traditional.
Get creative! We've picked a few of our favorite out-of-the-box registry items to put you in the right direction. And don't worry – we've found it to be true that most guests would rather give you and your man a set of Pottery Barn candlesticks than a set of Tupperware containers.
Luggage
When I got engaged, I still owned a baby pink carry-on with a poodle luggage tag (much to my dismay). One of the first gifts I received was a C. Wonder overnight bag with my soon-to-be new monogram. You and your man will be traveling, why not do it in style?

Vacuum cleaner
OK, so it's not the most romantic of gifts but it is useful. Pick out a heavy-duty vacuum cleaner that will last for years and you'll be glad you don't have to waste gift card money on one. Plus, guests love knowing they're giving you something that you'll use over and over again.

Pillows
I'm addicted to decorative pillows and switch mine out on the couch and bed to accompany the season. Pottery Barn has great seasonal and year-round selections perfect for adding a little variety to your registry. I registered for six different shams and have already received all of them – they're a hit!

Christmas essentials
We wouldn't recommend this for a spring or summer wedding, but if your wedding is in October, November, or December, why not register for holiday dinnerware, ornaments and décor? It's a fun way to give your guests a little freedom when it comes to choosing an item off your registry and they'll love helping you and your man create holiday memories.

Décor
When the traditional registry items start to disappear from your registry, don't be nervous about asking for decorative items to help your new house become a home. Obsessing over West Elm candlesticks? Add them! Can't imagine your master bedroom without a Crate & Barrel ceramic vase? Go for it. Don't forget a cozy throw for your guest bedroom.