Customized prints from Vol25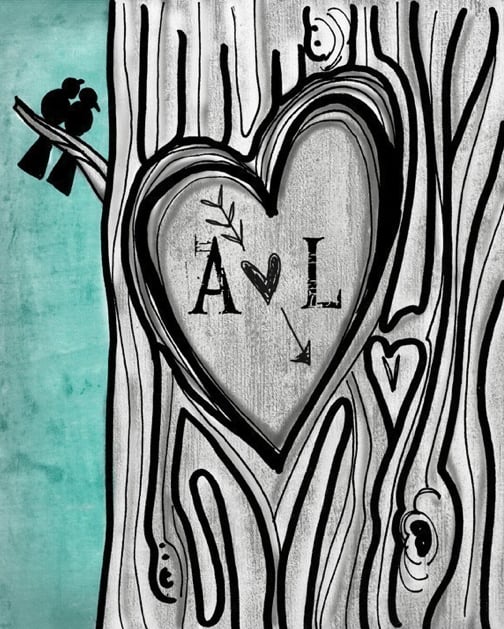 I can't get enough of the canvas paper prints from Vol25. They are a little retro, a little artsy with a lot of handmade and even more love.
Available in 8 x 10 or 11 x 14, pick from prints that can be customized with you and your sweetie's initials (shown left) or choose from some of the standard designs (in the gallery, below). Prices range from $20 to $30 (and a few extra dollars here and there depending on your customization choices) and your paper of love will arrive via mail on archival white canvas packaged with care for you to share.