Cut the Cake (and more)
From ice cream to donuts, if wedding cake isn't your thing, check out these sweet options.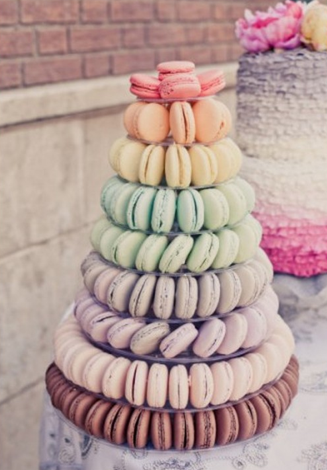 I've loved (almost) every second of planning my wedding. From picking out floral bouquets to finalizing the menu, it's been a lovely breeze of all things pretty and exciting. But there's been one part of the planning process that's been so fabulous it ranks just behind the proposal.
Cake tasting.
I love cake. I love birthday cake, red velvet cake, coffee cake and cake batter. I love cake flavored ice cream, cake flavored coffee and I'm a professional at throwing birthday parties simply for the excuse of buying a birthday cake.
So when it came time for my fiancé and me to pick out our wedding cake flavors, I couldn't have been more excited.
We tasted just about every kind of cake out there – red velvet with cream cheese icing, chocolate with Kahlua icing, almond cake with Grand Marnier and even marble cake with buttercream frosting. I almost postponed deciding on a flavor because I wanted to taste more and more and more (then I remembered I had a wedding dress I needed to fit into…)
Despite my love affair with cake, I realize that there's a growing number of brides who aren't keen on the idea of a five-tier sugary display of goodness but still yearn for the tradition of "cutting a cake."
So I put my own bias aside and gathered ideas from some of Charlotte's best bakeries and eateries to come up with dessert options for those couples who aren't cake fans.
Ice Cream bar – Who doesn't love making their own sundae?
Mini desserts – Macaroons, mini shortcake and shots of mousse
Cheesecake – Layers of different flavors give guests options
Pie bar – Pick seasonal flavors like apple, pumpkin and rhubarb
Donuts – Light, airy and every bit delicious