Cut-Your-Own Christmas Tree Farms Near Charlotte
5 options an hour or less from the city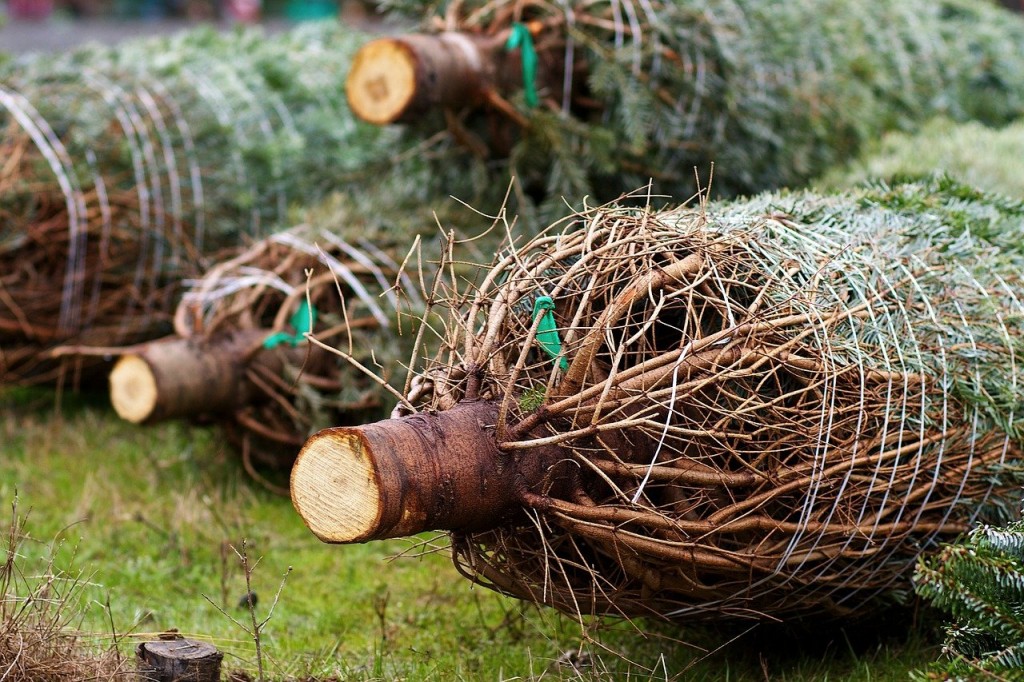 Tis the season to make merry! Kick the holiday season off with the sweet smell of pine when you pile the crew in the car and bring home a stunning North Carolina Christmas tree. Some farms also offer hayrides, hot chocolate, food, gifts and more. Be sure to bring your mask and be ready to follow social distance guidelines.
Looking for the perfect background for your holiday photo? Many farms will allow photographers and clients by appointment only. Call for more information.
Distance from Charlotte is based on Center City.
Distance from Charlotte: 52 minutes
Opening Day: Visit the farm Saturday, November 7 from 9 a.m.-3 p.m. to "tag" your tree, then come back after opening day (Friday, November 27) to cut it.
Bring it Home! If you miss tagging day, you can make an appointment between November 8 and opening day to select your tree. After opening day, the farm is open Thursdays and Fridays, 3 p.m. till dark, Saturdays 9 a.m. till dark and Sundays 1-5 p.m. until they sell out of trees. Prices range from $50 to $105 depending on size. Price includes cut, stand fitting, cleaning of the tree and wrapping it up so it is ready to travel. There's lots to do at Almond Farm including a playground area for the kids, barnyard, hayrides and a gift shop with homemade jellies, honey, BBQ sauce and more!
Distance from Charlotte: 47 minutes
Opening Day: Friday, November 27, 2020
Bring it Home! Penland Christmas Tree Farm was born when Steve Penland planted his first Christmas Tree in 1966! Steve and Judy Penland have been selling trees ever since and have passed the farm down to their daughter and son-in-law. The Christmas Tree farm is open 7 days a week so there's no excuse not to make this fun day trip. With 6 fields of trees, there is lots of space to social distance, especially on weekdays. No reservations are required. A handwashing station has been added and saws will be wiped down after every use. Visitors are encouraged to wear masks on the hayrides and in the Treasure Barn. Staff will also be taking precautions.
Distance from Charlotte: 46 minutes
Opening Day: Saturday, November 21, 2020
Bring it Home! Want a tree to go with your Thanksgiving celebration? Pine Top Farm in Salisbury opens Saturday, November 21 with trees spaced 6 feet apart – perfect for social distancing. Choose from White Pine, Scotch Pine, Leland Cypress, Blue Ice or a precut Fraser Fir. They also sell fresh wreaths and garland to help spruce up your abode. The farm is open Saturdays from 8:30 a.m. till 5 p.m. and Sundays noon to 5 p.m. Photographers are welcome on days the farm is not open to the public. Call in advance for an appointment.
Distance from Charlotte: 1 hour, 6 min
Opening Day: Thanksgiving Day, November 26
Bring it Home! Grovestone Christmas Tree Farm has beautiful Leland Cypress trees but they are limited this year, so make your plans now. Cash or check only. Hours can be found on the FaceBook page. Grovestone welcomes photographers by appointment only.
Distance from Charlotte: 37 minutes
Opening Day: Friday, November 27
Bring it Home! The Sidell family is ready to make all your holiday dreams come true with stunning trees and a big timber pavilion perfect for pictures. Grace Tree Farm has 4 different species of trees including White Pine, Leyland Cypress, Green Giant Arborvitae and Carolina Sapphire. This is the farm's fourth season with over 5 acres of trees to choose from. Call to make an appointment for a photography session and they can also recommend photographers. Grace Tree Farm is open through December 19. Visit the Web site for a complete list of times.
Make the holidays special this year with a trip to a choose and cut farm!
Cut-Your-Own Christmas Tree Farms, an Hour or Less From Charlotte