Cute fall save the dates
Everyone's favorite season is in full force. Take advantage of these crisp days and cool nights.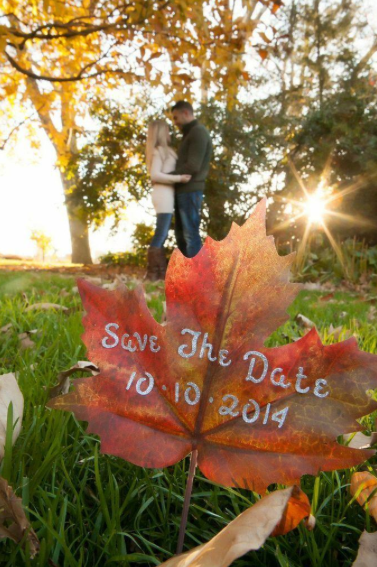 I love a good save the date. And, being in my mid-20s, it seems another one pops in the mail about every other day.
Save the dates are optional, of course, but they set the tone for your big day and give guests a heads-up about which weekend to plan for. If your budget allows, definitely plan on shelling out some cash for engagement photos and a good save the date announcement.
With autumn in full force, it's the perfect time to schedule engagement pictures for a save the date announcement.
Check out these fab save the dates I'm drooling over. Thanks, Pinterest! (Oh, and brides, take note – Pinterest is a great tool for storing ideas and pictures, but be wary of trying to plan it all yourself via Pinterest. You'll end up with a shabby chic, elegant, rustic, modern wedding with nothing but a few mason jars and burlap to tie it all together.)