Day-of details
We know – your mind is all over the place in the days leading up to your wedding! That's why we're here to help.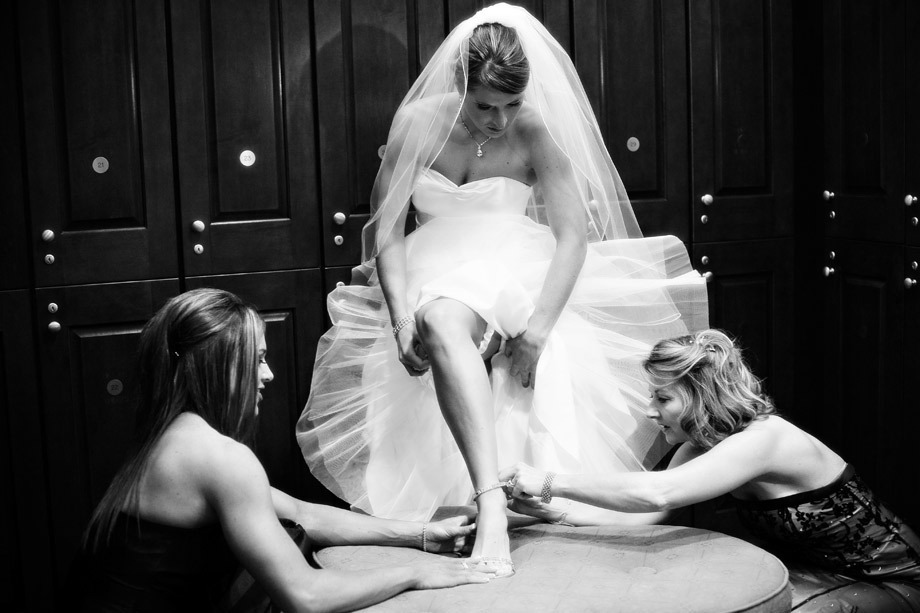 You've planned. You've prepared. You've laughed and probably cried. You've swooned. You've dreamt. And now it's finally here.
On the morning of your wedding, it's likely you'll feel hundreds of different emotions all while trying to stay calm and ensure that the day runs as smoothly as possible. Preparation is key when it comes to keeping the big day running effortlessly.
As the bride, you should feel as relaxed as possible on your wedding day. A few days before, sit down with one or two ladies you trust most – whether it's your mother, MOH or sister – and make a list of any last minute items or worries you need them to take care of on the big day. That way, you're free to relax knowing that you're in good hands.
To make things easier, we've jotted down a few must-haves for your wedding day. Take a look and take note!

Stationery
Put someone in charge of making sure that your wedding stationery arrives at the place of your ceremony. Bring your save the date, formal invitation, response cards, ceremony programs and any other paper items marking your big day. Your photographer will definitely want to capture these details.
Snacks
Eat. Eat. Eat. When you wake up on your wedding day, make sure to start the day off right with a healthy, nutritious breakfast. We recommend oatmeal, a fresh fruit smoothie or veggie omelet. Have one of your bridesmaids stash almonds, granola bars or trail mix in her purse so you can munch throughout the day incase you don't have time to go out for lunch.
Cards
It's a thoughtful gesture to give your parents a "thank you" card on your wedding day. Plan to write a meaningful note in a card to your mom and dad a few days before the wedding so you're not scrambling the day of. We also love the idea of giving your soon-to-be hubby a card, too. Have your Maid of Honor give it to his Best Man that morning.
Overnight bag
If you're leaving for your honeymoon the day after your wedding, you'll need two bags packed separately. One should be pre-packed containing all honeymoon clothes and belongings. The other should contain just what you need for your wedding night. Having separate bags will limit shuffling through clothes and toiletries the morning after.
Hanger
Some would consider this a "splurge" but we love the idea of having a formal hanger to hold your wedding gown. It looks great captured in pictures and after shelling out a pretty penny on the dress, it deserves something equally as pretty to hold it. Find hangers here.
Quiet time
If you need to wake up at 7:30 a.m. on the morning of your wedding, we recommend waking up 15-20 minutes sooner. Go outside or find a quiet, cozy room all to yourself. Grab a cup of coffee. Relax. Breathe. Today is going to be magical.