Diamonds Direct hosts Bridal Showcase
Cocktails and diamonds – what more could a girl ask for?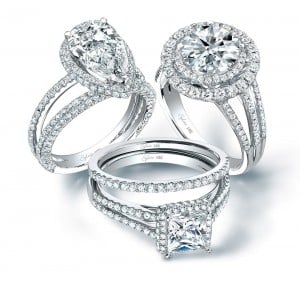 Diamonds Direct SouthPark has teamed with Nitsa's and scoopcharlotte.com to launch its "First Annual Bridal Showcase" on Thursday, Feb. 11, from 5 to 7 p.m. The event will feature cocktails and appetizers, and brides will have the opportunity to view the latest trends in bridal fashion, gowns, jewelry and more. Attendees also will be entered into a drawing for a chance to win the night's ultimate giveaway, full of essentials for the Big Day!
Interested in going? Here's what you need to know.
First Annual Bridal Showcase
Thursday, Feb. 11
5 to 7 p.m.
Diamonds Direct SouthPark
4521 Sharon Road
RSVP by Feb. 8 to jessieg@diamondsdirect.com
Visit diamondsdirect.com/charlotte for more info