Did LeBron's Charlotte Visit Cause the Surge for This Whiskey?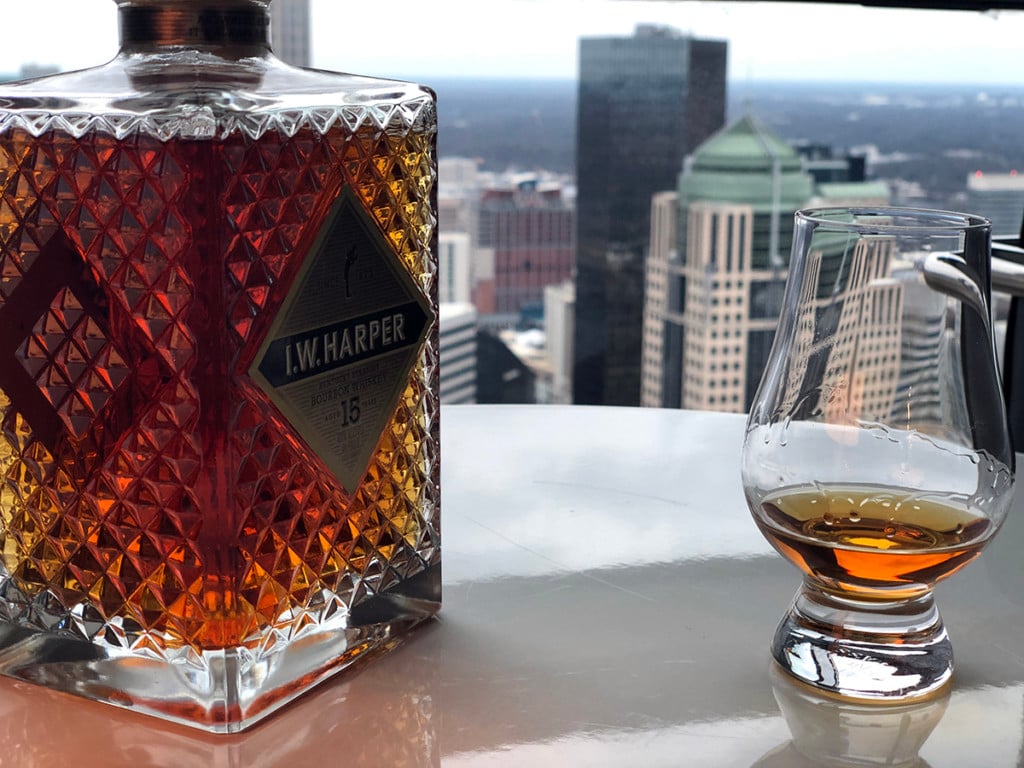 IN 2003, LeBron James was drafted by the Cleveland Cavaliers No. 1 overall, going on to win Rookie of the Year honors. And around the same time, a whiskey was being barreled that would one day be used to entice an older, more sophisticated James into one of Charlotte's uptown cocktail bars.
At least that's the buzz around town.
We spoke with several ABC employees around town who said privately that upscale bars and restaurants were ordering as many bottles of I.W. Harper 15 Year Bourbon as they could because they believe it's one of James' favorites. In case you haven't been paying attention to the transformations to the Queen City this week, James, Kevin Durant, hometowner Steph Curry, and others are joining Kemba Walker of the Charlotte Hornets in town for the 2019 NBA All Star weekend festivities.
Although he had no direct knowledge of James' taste in whiskey, Mecklenburg ABC Board CEO Jason Hughes confirmed that an uptown hotel originally ordered "70-plus bottles" for an event, later scaling the order down to around 36. The unwanted bottles, at $74.95 each, are going back to the ABC store on South Tryon. "We try to make it as available as possible," Hughes tells me.
Meanwhile, in South Carolina, where liquor retail is privatized, the law of supply and demand has responded. I saw a bottle on a shelf of a local South Carolina retail store with the price tag of $169.95. As for me, I've been sipping out of my bottle while typing this. I dig it—vanilla, oak, and dark fruit with a little dusty old leather in the back.
Where did I find it you ask? My local ABC store, of course. Pre-Bron.
So, if you run out this weekend, King James, give me a holler. You, Kemba, and I can get together for a nice Kentucky hug, Charlotte-style.