#discussCLT Podcast: Live Event: Charlotte's Transit Future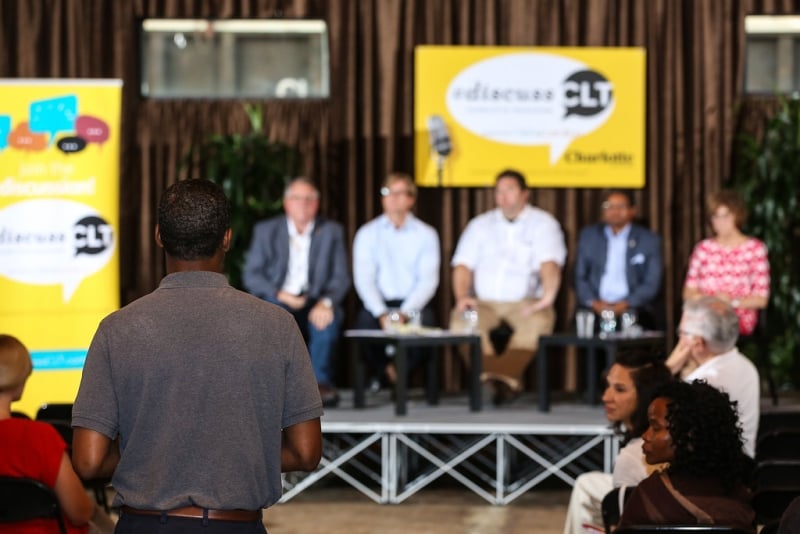 IN THIS EPISODE, we present a recording of one of our most lively public discussions yet: The future of Charlotte transportation was the topic, with a panel of consisting of former city councilman and mayoral candidate Edwin Peacock, Mary Newsom of UNC Charlotte's Urban Institute, CATS deputy director John Muth, and Charlotte City Council member Greg Phipps in August.
Find the episode on your iPhone's Podcasts app, the Google Play store, and Stitcher. Or simply stream it from our embedded SoundCloud link below.