Does Charlotte Share a Piece of Your Heart?
Let it shine through your decor.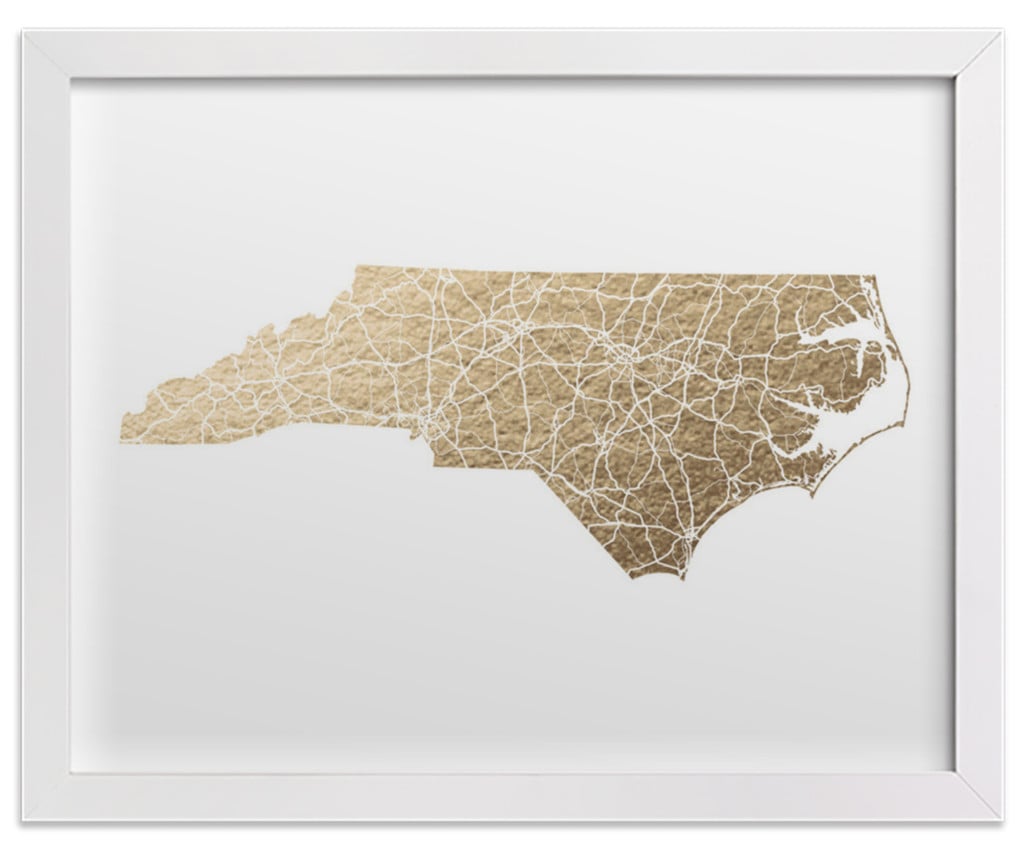 Charlotteans are notorious for being transplants. When out at a bar, coffee shop, or simply the local Harris Teeter, upon meeting someone for just a minute and engaging in small talk, it's a common theme that most Charlotte residents are not from here.
Some of us are from the northeast, some from way out west, and some, like me, come from warmer climates. But that's what makes Charlotte so endearing – we're a melting pot. Charlotteans are a welcoming bunch, and the city is just small enough to feel involved. You'll see a familiar face every now and then, but not too many that you're overwhelmed with small town claustrophobia.
Although many of us are not originally from Charlotte, or the state of North Carolina, even, the lot of us happily calls it home. We might not be your typical North Carolinians, but we proudly inhabit the Queen City.
And calling this place home is special. Of course we keep our roots, but now our hearts share a spot with North Carolina and the city it has brought to us. Whether you came to Charlotte by chance, intentionally, or any of the reasons in between – chances are you're glad you did.
We always say that your house should reflect you and your character. And if North Carolina has made an impact on you – no matter if it's your first, second, or seventh place you've called home – consider showing your pride through your décor.
The foil and photo North Carolina maps, both found on Minted.com, are two ways to pay homage to the state you call home – without sacrificing aesthetic.

The gold foil map, featuring real foil, could be a chic addition to a gallery wall or in a contemporary styled home.

And the photo map is a bit more personal, allowing you to artfully display the people you love and the memories you've made in the Queen City.
A fun modification is to add a sticker underneath the glass on these hangings to mark Charlotte. No matter where you're from or how you got here, we're happy that you call this place home too.