Drake and New Edition Concert After-Parties, NoDa Street Party, Celebrity Basketball Game, and More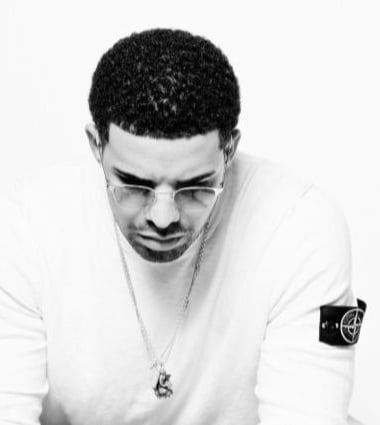 It's a fun-filled day and night of parties this Saturday and Sunday, led by celebrity events, art, and fashion.
Saturday, May 19
PBR Festival
Enjoy this great weather with a full day and night of fun. Festival will feature games by Bar Athletes, including a $200 cornhole tournament (starts 6 p.m.). Drink specials abound from $2 to $4, highlighted by $3 tall Pabst Blue Ribbon and $4 vodka snow cones. And there'll be a food truck on site. Live music by 3-Day Binge, Halden Vang, and Of Good Nature. Proceeds will benefit Paramedics for Children. 12 p.m. till late. Free admission. Small Bar at NC Music Factory, including surrounding parking lot, 900 Seaboard St., smallbarclt.com.
May 20th Society Bridge Unveiling and Street Party
In celebration of the 237th anniversary of the Mecklenburg Declaration of Independence, the May 20th Society is hosting a street party in NoDa. At the event, the largest mural work in the city will be unveiled: a 14,000-square-foot mural painted by local artist, Will Puckett, located at the bridge where Matheson Avenue crosses over North Davidson Street. The street party will feature activities for the whole family, including bluegrass music by The Lemmonds Family Band, walking tours by the NoDa History Club, an open-air art gallery, and food and drinks by local vendors. 4-6 p.m. Free. NoDa Arts District, intersection of North Davidson and Matheson streets, may20thsociety.org, noda.org.
Third Annual iCHOPE Celebrity Basketball Game
Super Bowl champion and NFL veteran Chris Hope hosts this annual game to raise money for charity. It's your chance to see some of your favorite NFL stars hoop it up, including Steve Smith of the Carolina Panthers, Johnathan Joseph of the Houston Texans, Mohamed Massaquoi of the Cleveland Browns, Cortland Finnegan of the St. Louis Rams, Deon Grant of the New York Giants, as well as Jadaveon Clowney and Stephon Gilmore of the South Carolina Gamecocks, and many more. Proceeds will be donated to the Pilgrims' Inn, a Rock Hill organization that provides housing, emergency shelter services, a food bank, child care, GED classes, and counseling. 6:30 p.m. $10 general admission at the door; $50 VIP. Rock Hill High School, 320 W. Springdale Rd., Rock Hill, S.C., ichope24.com.
Viva Moda
It's an evening of "cocktails and conversation for the fashionably minded," hosted by Charlotte-based fashion designer Lore Emelio and presented by Hendrick Lexus. The event will highlight a selection of Lexus vehicles, paired with photography and models. 8-10 p.m. The Saloon at NC Music Factory, 900 NC Music Factory Blvd., thesalooncharlotte.com, loreemelio.com.
Drake Concert After-Party
Chart-topping rapper Drake brings his Club Paradise Tour to Verizon Wireless Amphitheatre, and after, he wants you to party with him at 5th Element where he will host. 9 p.m.-2 a.m. $40 and up; VIP tables available. 5th Element, 500 W. Fifth St., 5thelementnc.com, drake5thelement.eventbrite.com.
New Edition Concert After-Party Hosted by Bell Biv Devoe
After the legendary New Edition perform in concert at Bojangles' Coliseum, a trio of its members, known as Bell Biv Devoe, will host an after-party at Privilege. Music by DJ Shakim. 9 p.m.-2 a.m. Ladies free until 9:30 p.m.; $15 and up; VIP tables available. Privilege, 223 S. Brevard St., privilegecharlotte.com, ez-tixx.com.
Kazba's Patio Kick-Off Party
This chic nightspot is kicking off its spring and summer patio season with music by DJ Leony from Sirius/XM, on the newly relocated patio DJ booth. Exotic dancers will also perform. 10 p.m.-2 a.m. Cost varies; VIP tables available, Kazba, at EpiCentre, 210 E. Trade St., kazbacharlotte.com.
Sunday, May 20
Third Annual Crawfish Boil
More than 200 pounds of crawfish are being shipped in from Louisiana, and it's all you can eat for $25, along with three different Abita beers. There will also be live music by Ben Gatlin. You're encouraged to bring lawn chairs. 12:30 p.m.-until. Harvey's Bar & Grill, 13812 Cinnabar Place, Huntersville, facebook.com/harveysbarandgrill.
Moxie Sundays II
Moxie Society presents this party for you to mix and mingle on a Sunday afternoon. Enjoy great drink specials, including $5 Moxie martinis, $2.50 Bud Light bottles, and $10 Coors Light buckets, as well as wing specials. Music by DJ Vince Adams, and you'll be able to watch the NBA playoffs on the big screens. 2-8 p.m. Free. The Saloon at NC Music Factory, 900 NC Music Factory Blvd., facebook.com/moxiesociety.
Verify dates, times, prices, and other info at the web addresses listed for each event.
Be sure to bookmark www.charlottemagazine.com/Blogs/Dusk-Till-Dawn to stay plugged into Charlotte nightlife.