Editor's Note (April 2019): True Value
My childhood home's curtain call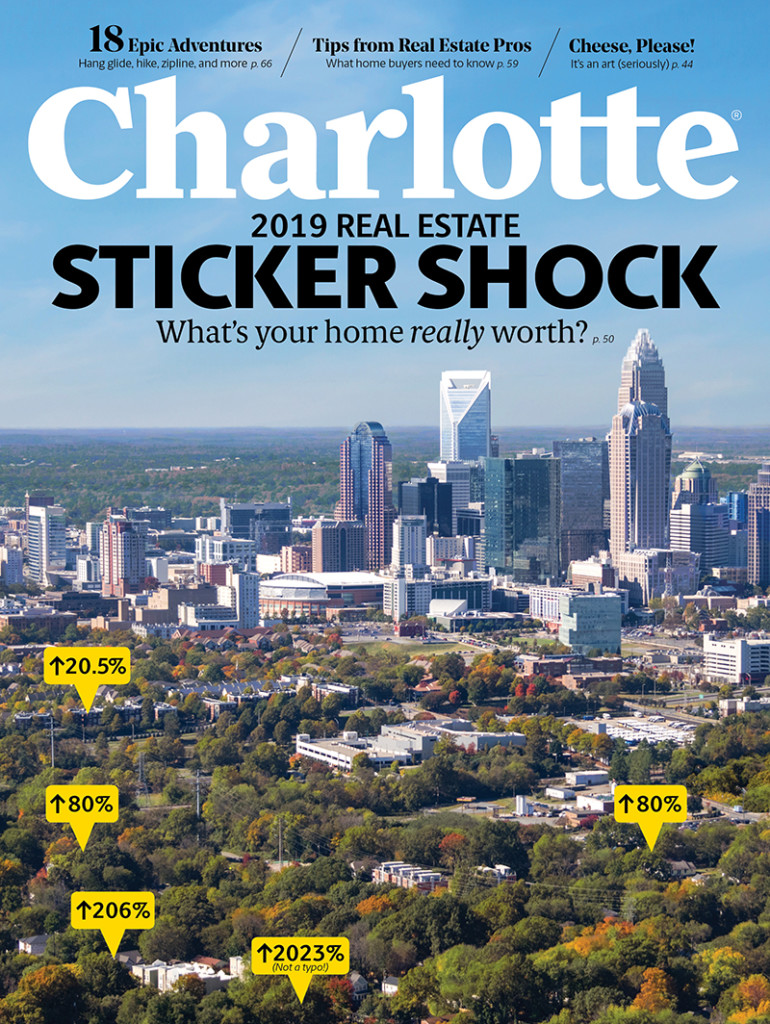 THE FIRST NIGHT I ever spent in my childhood home, we rolled out sleeping bags on the carpet of what would become the living room and zipped ourselves into our cozy cocoons for warmth on a chilly November night.
I was nine, and I'd lived in three different houses in the past year. I didn't mind—moving meant my mom skipped her home-cooked rice and beans and opted for McDonald's drive-thru. I got to stay up late with ghost stories told by the glow of flashlights, wrapped up in my lime green sleeping bag.
I wrote my first piece of journalism in that house. Submitted my applications to college from the desk in my second-story bedroom. Packed my belongings into my rusty 2001 Mazda Protégé in that driveway, then headed to Charlotte.
Now, almost two decades later, my favorite house on Mill Station Drive in Newark, Delaware, is full of boxes again. My mom and dad are no longer together, and the kids have all moved out; the four bedrooms and swimming pool are too much for just my mom and her elderly pets­—Theo, a 21-pound fluff ball of a cat, and Hamilton, a deaf Westie who follows my mom everywhere (to work, on road trips, to the bathroom).
This wasn't my parents' dream house. It had a pool they didn't want to maintain, and the carpet needed to be replaced. But it was within their price range and in a neighborhood with good public schools—one that wasn't immediately snatched off the seller's market in 2003.
Homes in Charlotte's hottest neighborhoods—think Villa Heights, Plaza Midwood, Dilworth—are in low supply and high demand. A friend of mine decided to put her NoDa house on the market one morning. It sold by that afternoon. Property values are rising at a rate that seems impossible: That Belmont house labeled with a 2,023-percent increase on the cover is not a typo. Three years ago, it was an empty plot. Now, the land and its new house are worth about half a million dollars, thanks in part to the recent property tax revaluation in Mecklenburg County.
One afternoon at a brewery last year, I was talking with two friends, a married couple looking to buy a house. They agreed on what area (east Charlotte) and characteristics (more square footage) they wanted but firmly disagreed on the point of buying a house. The wife worked in finance, and she said buying a house—especially in Charlotte—is an investment. When it came time to sell, she wanted more money than they'd paid for it. The husband believed a home was purely about sentiment. If it feels like our home, he said, we shouldn't consider whether it will appreciate in value.
I sided with the wife. If you don't care about property value, why even buy a house? Why not just rent?
This year, I've watched my mom give away the piano I practiced on throughout grade school. She's taken half a dozen trash bags filled with items from my childhood home to Goodwill. She's gotten rid of all of the camping gear, sleeping bags included.
I think I get the husband's point now—a home isn't just about investment potential. It's also about having a home that's yours, even if the floorboards creak with every step or the pipes leak. Or as Vanessa Infanzon writes in her essay about her fixer-upper in NoDa, "Squalor … might be easier to endure if we're homeowners."
In other words, it's about both head and heart. You can't rely on only one. You shouldn't buy a house on sentiment alone if you think it might empty your bank account and wreck your credit. But as I say goodbye to my house on Mill Station, it's hard for me not to lean more toward heart. Love for this home, ultimately, has nothing to do with its price tag.